Save costs with safe system solutions
Save costs with safe system solutions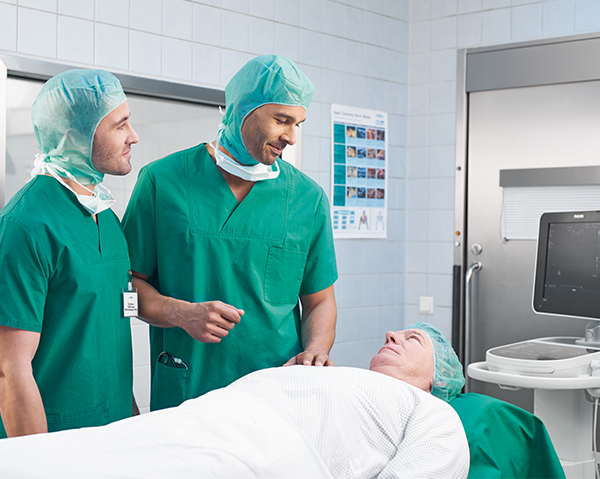 Healthcare expenditures are on the rise and this affects all hospitals, who need to look for sustainable methods to increase efficiency.

Improved perioperative process organization coupled with risk reduction can prevent prolonged length of stay and reduce readmission, thus leading to cost savings for hospitals.
By means of collaborations and constructive dialog, B. Braun supports hospitals and caregivers through education, safer products and improved pain management techniques, to help move towards improved processes that lead to better outcomes for patients and hospitals.
Safe Pain Therapy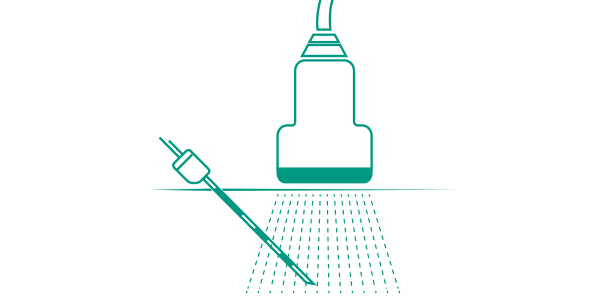 Correct placement
B. Braun offers products and methods which reduce the risk of catheter misplacement by providing better feedback systems, improved visualization under ultrasound and X-ray. We also look to embed our products into multimodal approaches such as triple monitoring for peripheral nerve blocks. This helps to avoid the negative effects of misplacement such as ineffective therapy or even long-lasting nerve damage. Following safer methodologies towards correct needle placement is vital, because ineffective therapy can lead to patient discomfort. Also, unintended intraneural injections have been shown to occur in approx. 17 % of all peripheral nerve blocks performed, even while using ultrasound guidance.1,2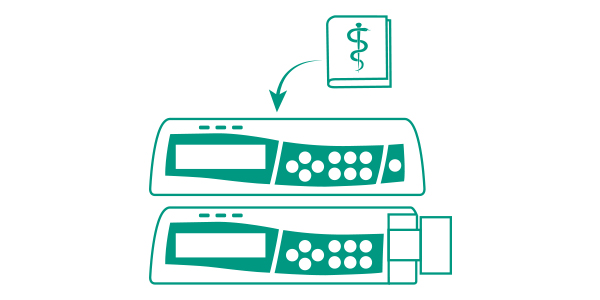 Medication safety
To reduce the risk of medication errors during anesthesia and pain therapy B. Braun infusion pump systems feature an improved medication database and helpful patient data management systems.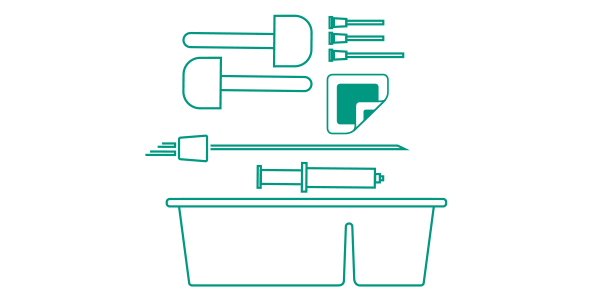 Procedure kits
Procedure kits for anesthesia and pain therapy improve performance and efficiency by providing solutions for whole clinical processes which increases safety of patiens and caregivers. Procedure kits can reduce several risks, such as
Microbiological Contamination
Particulate Contamination
Sharps Injury
DEHP Exposure
Drug Incompatibility
Medication Error
Air Embolism
Chemical Contamination
Peripheral Nerve Blocks (PNB) – performed safely
Peripheral Nerve Blocks (PNB) – performed safely.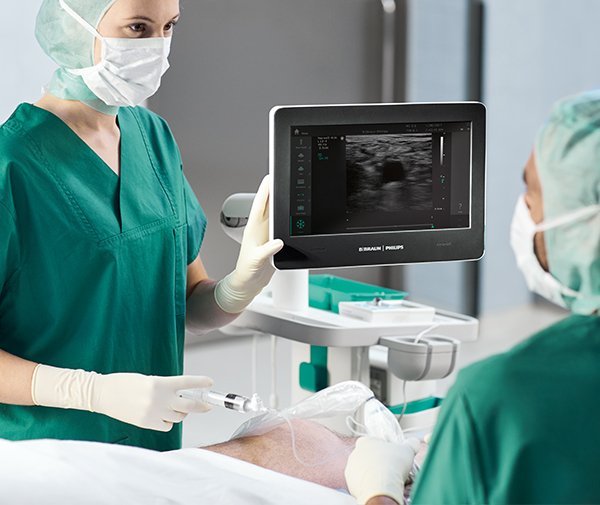 Nerve injury and resulting postoperative neurologic dysfunction (PONS) is a feared complication of peripheral nerve blockades. Some neurologic symptoms following nerve blockade are permanent and can result in profound disability.4-6

Ultrasound, objective injection pressure monitoring, and nerve stimulation are synergetic, offering the physicians information to get the clearest picture possible: "(…) these three technologies are best used in a complementary fashion, to reduce the potential for patient injury, rather than just relying on the information provided by one monitor alone. The combination of all three monitors is likely to produce the safest possible environment in which to perform a peripheral nerve block."7 B. Braun, with the help of its expertise as well as innovative products and safety mechanisms, support anesthesiologists in using triple monitoring to reduce or prevent adverse reactions.
Progress in peripheral nerve blocks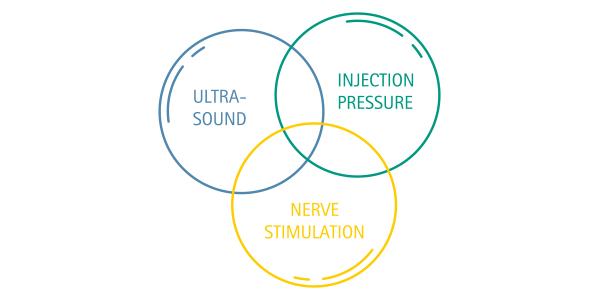 Avoid severe nerve injury during peripheral nerve blockades (PNB)
Estimated incidence of nerve injury and consequent postoperative neurological dysfunction, depending on the site of the peripheral nerve block can range from as little as 0.18 % to as much as 16 %.3 Triple Monitoring, a three-fold safety mechanism, helps reduce these risks.
REFERENCES
Liu SS, YaDeau JT, Shaw PM, et al. Incidence of unintentional intraneural injection and postoperative neurological complications with ultrasound-guided interscalene and supraclavicular nerve blocks. Anaesthesia. 2011;66:168-174.
Hara K, Sakura S, Yokokawa N, et al. Incidence and effects of unintentional intraneural injection during ultrasound-guided subgluteal sciatic nerve block. Reg Anesth Pain Med. 2012;37:289-293.
Sites BD, Taenzer AH, Herrick MD, Gilloon C, Antonakakis J, Richins J, Beach ML: Incidence of local anesthetic systemic toxicity and postoperative neurologic symptoms associated with 12,668 ultrasound-guided nerve blocks: an analysis from a prospective clinical registry. Reg Anesth Pain Med 2012; 37:478–82
Liu SS, YaDeau JT, Shaw PM, Wilfred S, Shetty T, Gordon M: Incidence of unintentional intraneural injection and postoperative neurological complications with ultrasound-guided interscalene and supraclavicular nerve blocks. Anaesthesia 2011; 66:168–74
Bilbao Ares A, Sabaté A, Porteiro L, Ibáñez B, Koo M, Pi A: [Neurological complications associated with ultrasound-guided interscalene and supraclavicular block in elective surgery of the shoulder and arm. Prospective observational study in a university hospital.]. Rev Esp Anestesiol Reanim 2013doi:10.1016/j.redar.2013.02.016
Widmer B, Lustig S, Scholes CJ, Molloy A, Leo SPM, Coolican MRJ, Parker DA: Incidence and severity of complications due to femoral nerve blocks performed for knee surgery. Knee 2013; 20:181–5
Gadsden, Jeff: Monitoring and Documentation, 2013, http://www.nysora.com/mobile/regional-anesthesia/3053-monitoring-and-documentation.html (last visited May 2017)