Small things can make a big difference 
As you, every woman has her own plan for the fulfilling of her different dreams, but it's often the small thing that make a big difference in their daily life.
With our Actreen® range, we have as main objective to make your life easier, everyday and everywhere by offering you the freedom and peace of mind that you always look for with the help of simple and convenient products. 
Female catheterization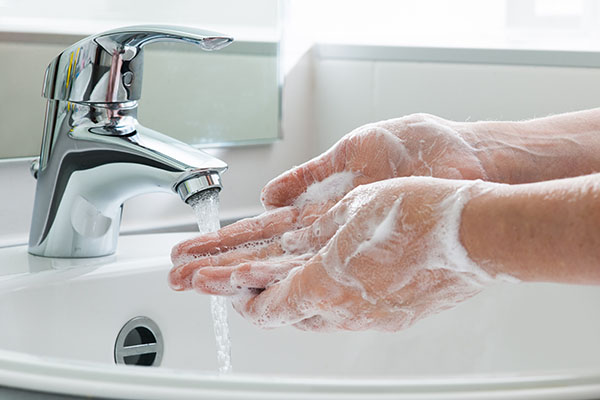 Preparation
Before starting your catheterization, wash your hands with soap and water.
Take place comfortably, by lying down or sitting with the legs well apart to allow an easy access to the labia. 
Clean your intimate part with water and a suitable product or with intimate wipes which are impregnated with a washing solution.
The cleaning of the intimate part is always done from the front to the back in order to avoid any fecal contamination. 
Catheterization
With one hand, move apart the labia and with the other hand, insert gently the catheter in the urethra until the urine begins to flow.
Leave the urine to drain until a complete evacuation.
When the urinary drain stops, apply a pressure on the lower abdomen to ensure that the bladder is completely emptied.
Remove gently the catheter.
At the end of your catheterization, get ride of your set or catheter as recommended by the regulation in vigour and wash your hands carefully.
Note:
Before opening, please check if the product is intact and make sure the lubricant is evenly spread over the catheter by touching the catheter over the packaging. 
For safety and hygienic reasons, we advise you to use the product in shortest possible time after opening
Make your choice
Being concerned about your comfort and well-being, we have developed a range of catheters and sets in order to reply to your needs. Thanks to our Actreen® technology which shows its ability for more than 15 years, we assure you an innovative packaging technique which minimises risks of catheter contamination during handling as well as a specific connector design which provide an easy grip without touching the catheter(1).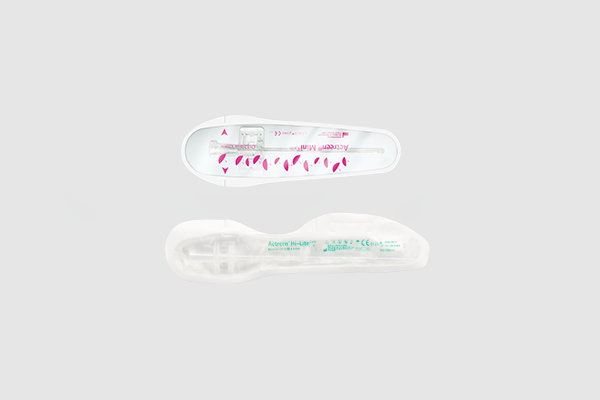 Short or standard catheter
Depending on your specific needs and everyday activities, you can choose with the help of your urologist which type of catheter will fits you best in order to maintain a normal lifestyle.
Whether you are looking for discretion or ease-of-use, our Actreen® Mini range available in a 9cm length is fully designed to provide you an optimal discretion thanks to its feminine low profile packaging and discreet pouch. 
With the Actreen® Hi-Lite range available in a 15cm length, we intend to make your life more easier by providing a standard catheter which will allow you to catheterize yourself at any moment during the day.
Cath or set
On one hand, our Actreen® Mini Cath and Actreen® Hi-Lite Cath ranges which are dedicated for an indoor use contains different characteristics such as a universal connector which will allow you to grip and handle it easily during use and avoid any contact with the toilets.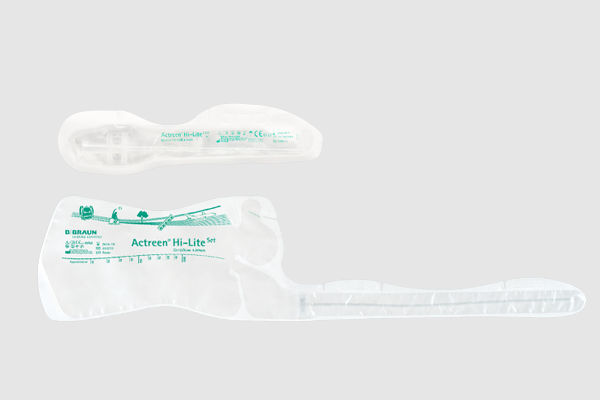 Regarding our Actreen® Mini Set and Actreen® Hi-Lite Set range which have been developed in order to simplify your outdoor activities, no need to go to the toilets to undergo your catheterization. On both Actreen® Mini Set and Actreen® Hi-Lite Set ranges, the catheter and the bag are sealed together and folded in a low profile shape for more discretion. Also, a graduated scale is integrated on the bags which will allow you to have an approximate measurement of your urine. Finally, thanks to the anti-reflux valve which is integrated in the bag, leakages are avoided during storage (2) .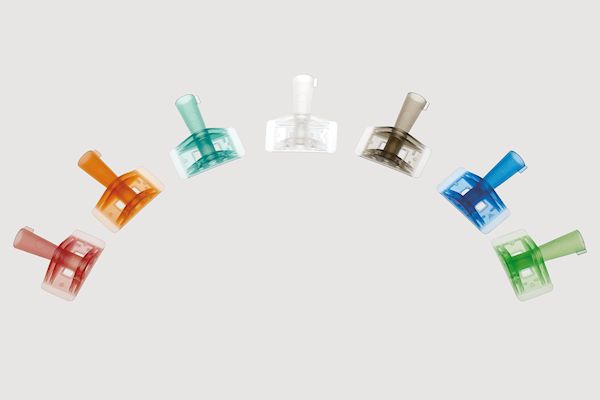 A wide choice of sizes
The size of your catheter is measured in charriere (CH) and is represented in different colors. For a female use, the sizes which are indicated by your urologist vary from CH06 to CH16. (4)
The different sizes available in our Actreen® range are:
Actreen® Mini Cath and Set: CH08 - CH16
Actreen® Hi-Lite Cath female: CH06 - CH14  and Actreen® Hi-Lite Set: CH10 - CH18
And also good to know:
The common benefits of Actreen® catheters and sets are:
Pre-lubricated with hydrophilic lubricant, ready to use catheter, no water needed.
Safe catheter material
No traumatic eyes (3)
Straightforward use
Easy to carry thanks to their low profile and lightweight products

References:
1. "Enquiry about user acceptability of Actreen® Hi-Lite Set". Data on file - trouver l'année ou un rapport
2. Report n°7.5.AB.043.2 - Data on file
3. Report N°7.5.AC.020.1 - Data on file
4.  S. Vahr.et.al. Evidence-based Guideline for Best Practice in Urological Health Care, Catheterisation, Urethral intermittent in adults, 2013 
Short catheters and sets for women and children - small is beautiful
Standard intermittent self catheters and sets for women and children