Medal Awardee 2013 
Wiltshire, United Kingdom
During the 15th WFNS World Congress of Neurosurgery in Seoul, Korea from September 08-13, 2013 the Madjid Samii Medal of Honor was awarded to Professor Sir Lindsay Symon from Wiltshire, UK.
LINDSAY SYMON was born in Aberdeen, Scotland on November 4, 1929. He was educated at Aberdeen Grammar School and Aberdeen University, graduating with honors and the Lyon Prize for the most distinguished graduate of the year in Medicine in December 1951. He was House Officer to Professors Harold Fullerton and W. C. Wilson in Medicine and surgery in the Royal Infirmary, Aberdeen, and then served in the Royal army Medical Corps as a Junior Specialist in Surgery. He became Professor of Neurological Surgery in London University at the Institute of Neurology and the National Hospital in 1978 and was Senior Surgeon in the National Hospitals Group from 1981 until his retirement in 1995.
His administrative functions in scientific societies are among others:
Honorary appointments as Consultant Neurosurgeon in St. Thomas Hospital, the Post Graduate Medical School, the Royal National Throat, Nose and Ear Hospital and the Italian Hospital
He was Adjunct Professor in Surgery at the Southwestern Medical School of Texas in Dallas and Civilian Advisor in Neurosurgery to the Royal Navy
He is a Fellow of the Royal Colleges of Surgeons of Edinburgh and London and an Honorary fellow of the American College of Surgeons
He was a founding member of the Editorial Board of Advances and Technical Standards in Neurosurgery and its Chief Editor for some 10 years
He was a Vice President of the European Association of Neurosurgical Societies (EANS), 1975 to 1979  and a member of its Training Committee from 1979 to 1983
He was President of the World Federation of Neurosurgical Societies (WFNS), 1989 to 1983
Honors include Commander of the Order of The British Empire and the Territorial Decoration
He was awarded the John Hunter Medal and Triennial Prize of the Royal College of Surgeons of England, the Zulch Medal of the Max-Planek Gesellschaft, the Ottfried Foerster Medal of the German Society of Neurosurgeons and the Jamieson medal of the Australasian Society
He is an Honorary Fellow of the royal Society of Medicine
Since retiring he has been President of the Harveian Society of London
The WFNS Executive Committee and Madjid Samii agreed unanimously that Lindsay Symon has deserved to be the second laureate of the Madjid Samii Medal of Honor.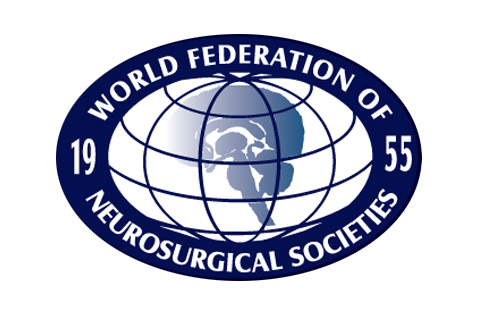 In case of any questions, please get in contact with:
Office Manager, WFNS Central Office