Manual Drug Preparation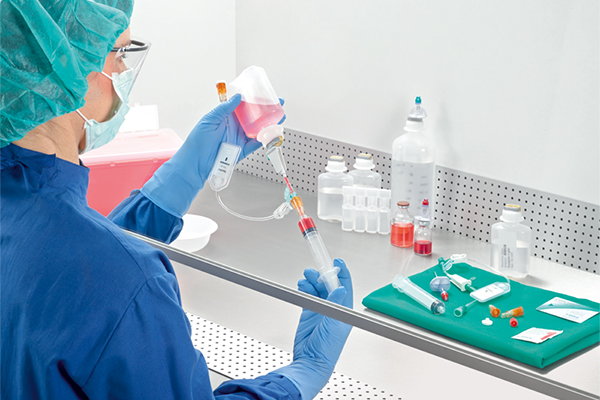 Therapies are often complex and patient-specific. As not all drugs are available in Ready To Use (RTU) formulations, drugs often need to be reconstituted, admixed or diluted. These processes, in the absence of robotics, need to be done manually.
Manual drug compounding, when it comes to hazardous drugs has its own share of risks for healthcare workers. These risks could result from spillages, or from the inhalation of aerosols. Find out how B. Braun, with our safety oriented devices, can help ensure healthcare worker safety.
To support safe and accurate manual drug compounding at the ward and in the pharmacy, B. Braun has developed a variety of products with specialized safety features, even for hazardous drugs which reduce the risks of exposure throughout the process.
Products for hazardous drug preparation
Products for non-hazardous drug preparation
More Information about Compounding