Urine Catheters
Actreen® intermittent catheters
The B. Braun Actreen® range of urinary catheters offers a simple and ready to use solution to urinary retention. These catheters provide many benefits for both nurses and patients and make urinary catheterization simple as never before. The user friendly packaging is easy to open, meaning that Actreen® catheters can be used also by patients with limited dexterity. Its pre-lubrication with hydrophilic gel lubricant ensures that Actreen® is immediately ready to use, with no need of previous preparation steps.

Actreen® Mini and Actreen® Hi-Lite ranges are designed especially for self-intermittent catheterization, while Actreen SafeSet® is used for single catheterization in hospitals.

Urimed® Cath indwelling foley catheters
The Urimed® Cath indwelling foley catheters for regular bladder drainage (2-way).

Cystofix® suprapubic catheters
Cystofix® is a well-known brand on the market. The Cystofix® Ready-to-use range is an innovative step in the direction of easier and safer suprapubic catheterization. Cystofix® SG is a range of puncture sets that offer additional safety thanks to the wellknown Seldinger technique.

Uro-Tainer® catheter maintenance
Patients with indwelling urinary catheters are at risk of developing complications such as infection and encrustation. In turn complications may lead to blockage and leakage of urine and the patient may require emergency removal of the catheter. For over 25 years the Uro-Tainer® technology and solutions have been used in clinical practice to manage encrustation and debris formation.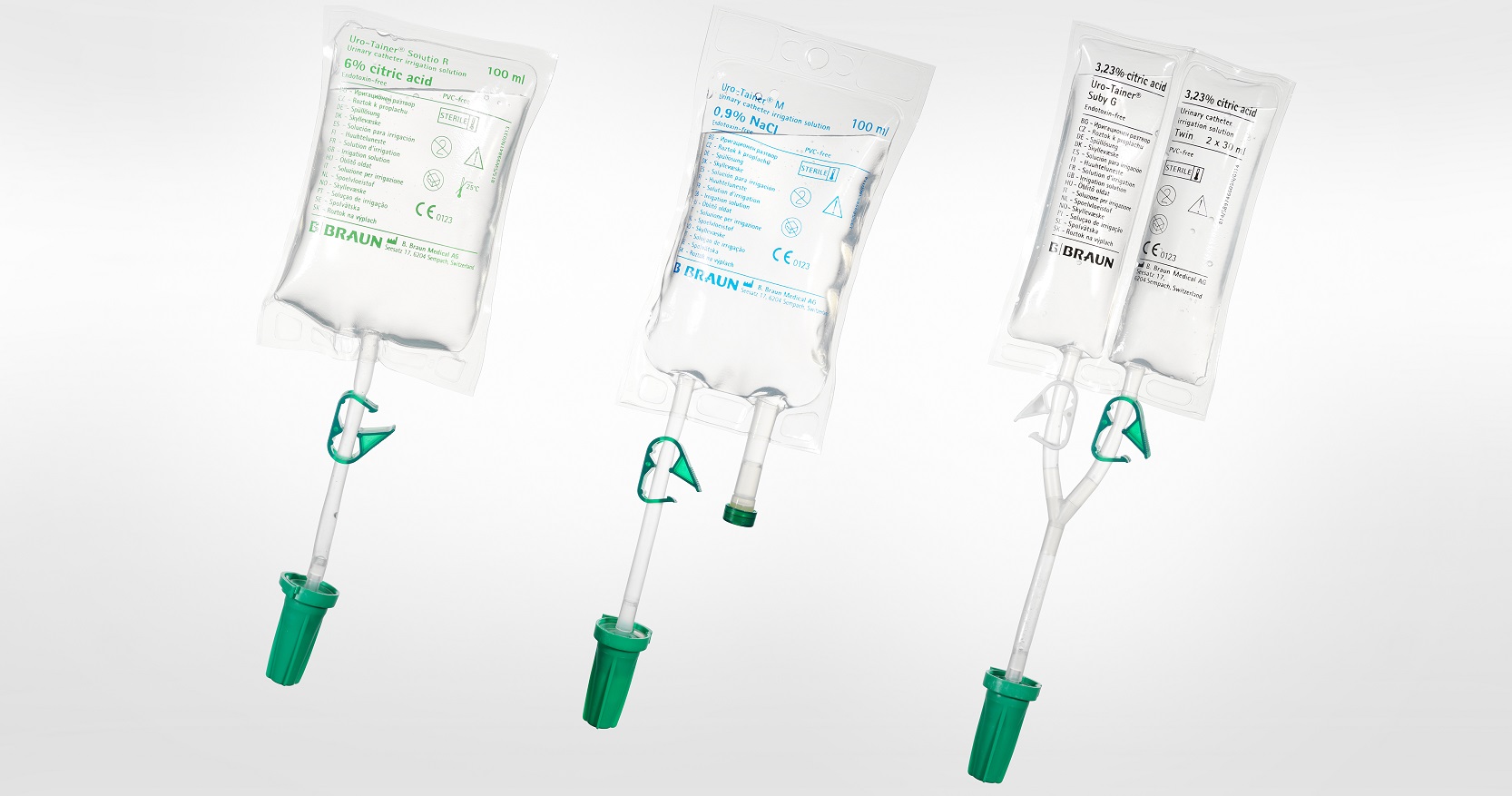 Urimed® Vision male external catheters
Urimed® Vision male external catheters offer a discreet and reliable solution to male urinary incontinence. The catheters are made of 100% silicone that respects skin properties* and make them suitable to wear*. Urimed® Vision fits all major types of urine collecting bags.
*Evidence-based Guidelines for Best Practice in Urological HealthCare. EAUN 2012



Device to reduce female stress urinary incontinence
Diveen®
Diveen® is the first and only innovative intravaginal device that is non surgical and completely invisible with an efficiency that is clinically proven to reduce significantly the risk of urine loss(1) . It is indicated for women who suffer from urine loss (stress or mixed urinary incontinence). 
(1) Cornu J.N et al. 75NC007 device for noninvasive stress urinary incontinence management in women: a randomized contol trial. International Urogynecology Journal 2012, 23 (12): 1727-34

Urine measurement, sampling & collection
Ureofix® 500 Classic closed measurement system
Ureofix® 500 Classic is a closed urine measurement system dedicated to intensive care and all situations where fine urine measurement is critical. 

Ureofix® 112 Plus / Urimed® SP range, sterile collection bags with needle-free sample port
Both, the closed urine collection system Ureofix® 112 Plus and the sterile collection bags Urimed® SP /SP+ are developed for urine collection and needle-free sampling for short and mid term catheterization.

Urimed® adult urine collection bags
Our complete range of sophisticated adult urine collection bags is composed of leg and bedside bags, which makes patient's life easier.


Urimed® B'Bags adult urine collection bags
The Urimed® B'Bags range provides a large portfolio of bags with a convincing price-performance ratio for both, hospital and home care use. 

Urinocol® pediatric urine collection bags
B. Braun offers a unique line of urine bags specifically designed for pediatric use, with anatomic shape for boys and girls and premature babies. This range includes closed and drainable urine collection bags for urine sampling and diuresis management.

Urological catheters
Urecath® Stents
With the Urecath® Stents B. Braun offers sets for ureteral stenting using a classic technique.

Nephrofix® range
With the Nephrofix® range B. Braun offers a choice of complete sets for percutaneous Nephrostomy, both with balloon or pigtail tip catheters.