Think Surgical Instruments. Think Aesculap.
Knowledge shared is knowledge multiplied!
"Sharing Expertise" has been the B. Braun philosophy for more than 170 years. Sharing expertise across all divisions of the company helps to create a broader and deeper knowledge base for everyone involved and results in far-sighted, detailed solutions and maximum safety for the benefit of both, the patient and healthcare professionals. With more than 145 years of surgical instrument experience, Aesculap is a competent partner for interdisciplinary knowledge transfer. The Aesculap brand represents a varied spectrum that intelligently and economically combines high-quality products with process-oriented services. Aesculap is a reliable and accepted partner for the entire surgical process in the hospital. Aesculap owes its standing among the best in the business to its employees, who are never satisfied with the first idea that comes along and keep testing, scrutinizing and refining each and every development until they find the best possible solution. Thus, Aesculap is much more than a supplier of high precision surgical instruments: a partner who listens carefully and contributes ideas, who understands the customer's needs and requirements and provides for them on a high level. From products to services and seminars for all areas of activity within the hospital.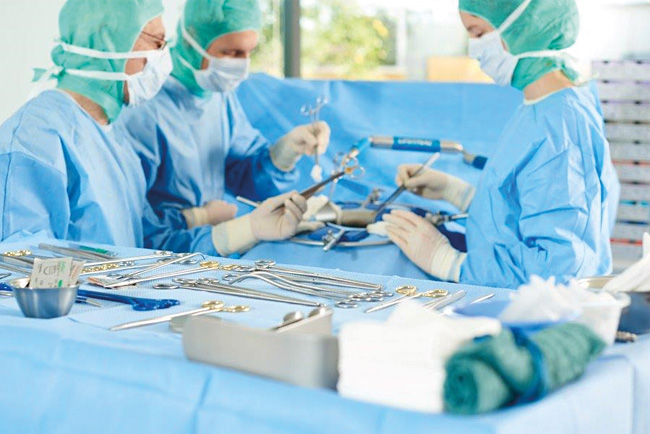 Surgical Instruments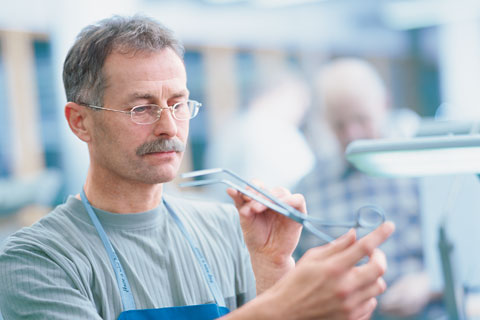 Think Quality. Think Aesculap.
Our instruments are in held in high esteem by surgeons all over the world. I intend to make sure it stays that way.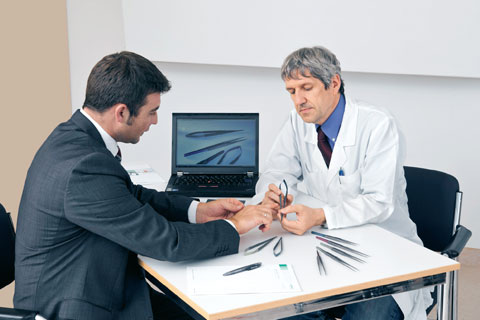 Think Innovation. Think Aesculap.
Each new product is like your own baby. You lovingly take care of it until it grows up and leaves home.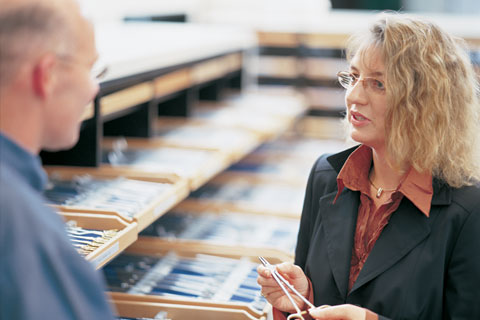 Think Competence. Think Aesculap.
The Aesculap Information Center is unique. Nowhere else in the world would I be able to advise my customers so competently and offer such choice.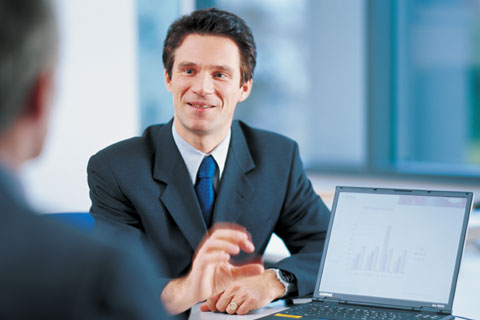 Think Economy. Think Aesculap.
When I encounter customers who initially think that a solution cannot be both, high quality and cost efficient, I simply let the facts speak for themselves.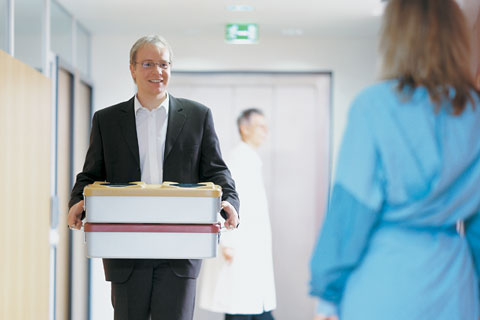 Think Service. Think Aesculap.
Sometimes it's the minor details we provide that make the process run smoothly. The main thing is that everything works and everyone is happy.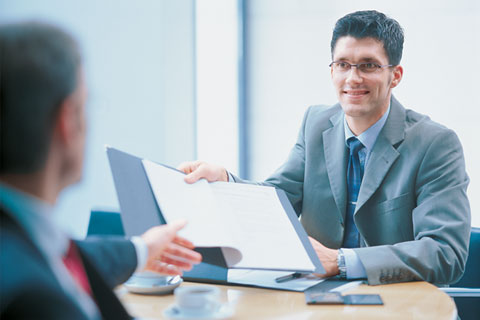 Think Partnership. Think Aesculap.
For me, contracts are a form of partnership based on mutual trust and respect.