Aesculap EANS Research Prize
Choose a category or subcategory
Welcome
Welcome
In 1997 the European Association of Neurosurgical Societies (EANS) and Aesculap decided to offer the Aesculap EANS Research Prize – an unique reward for the best research paper in neuroscience.
As a result of the various sendings received in recent years we decided to offer two separate awards from 2008 onwards.
We will award Euro 5.000,- for the best clinical research paper and Euro 5.000,- for the best laboratory research paper.
The prizes are awarded annually by the European Association of Neurosurgical Societies (EANS) for outstanding research and are funded by an annual grant from Aesculap. The prizes together with the prize money of Euro 5.000,- will be presented during the EANS Congress. The winners will be invited to attend and to present their work at the meeting.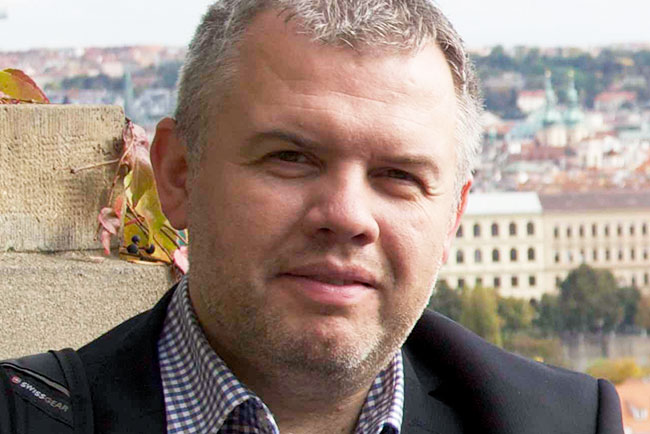 Prize Outline
Prize Outline
Title
The Aesculap EANS Research Prize
Awarded
Annually
Chairman of the EANS Research Committee
Radoslaw Rola, MD, Poland

Past Chairmen
2011-2015: Prof. Juan A. Barcia, MD, Spain
2007-2011: Peter Hutchinson, MD, UK 
2003-2007: António José de Carvalho Gonçalves Ferreira, MD, Portugal
1999-2003: Yucel Kanpolat, MD, Turkey
1995-1999: Johannes Schramm, MD, Germany
Conditions
Eligible are neurosurgeons under the age of 40
Either fully trained or still in the course of their training
Must be members of one of the national societies of the EANS or working in one of the countries member of the EANS
Manuscripts submitted should contain research work − clinical or laboratory − relevant to the field of neuroscience
Author should make a declaration stating that she/he has performed most (more than 50%) of the work, and that such work was made mainly in Europe
Letter to this effect from the candidate's head of department should be attached
Manuscripts that have been submitted for publication during the same calendar year as well as unpublished studies are accepted for evaluation
Format and type of manuscript must be comparable to those presented for publication in Acta Neurochirurgica
Applicant must send his/her entry in the form of a pdf document of a maximum size of 5 megabytes with a brief Curriculum Vitae by the 15th December 2008 to Bea Riley.
Past Winners
Past Winners
2020 – Dr. Noorani Imran, UK – Best laboratory paper
"PiggyBac mutagenesis and exome-sequencing identify genetic driver landscapes and potential therapeutic targets of EGFR-mutant gliomas"
2020 – Dr. Raj Rahul, Finland – Best clinical paper
"Machine learning-based dynamic mortality prediction after traumatic brain injury"
2019 – Catharina Conzen, Germany – Best laboratory paper
"The acute phase of experimental subarachnoid hemorrhage: intracranial pressure dynamics and their effect on cerebral blood flow and autoregulation"
2019 – Daniel Delev, Germany/Bulgaria – Best clinical paper
"Surgical management of lower-grade glioma in the spotlight of the 2016 WHO classification system"
2018 – Joost Dejaegher, Belgium – Best laboratory paper

"Characterization of PD-1 upregulation on tumor-infiltrating lymphocytes in human and murine gliomas and preclinical therapeutic blockade"

2018 – Tareq Juratli, Germany – Best clinical paper
"Clinical impact of TERT promoter mutation detection in cell-free tumor-derived DNA in patients with IDH wild-type glioblastomas – a pilot prospective study"

2017 – Thomas Wälchli – Best laboratory paper

"Nogo-A regulates vascular network architecture in the postnatal brain"
2017 – Mathew J. Gallagher – Best clinical paper
"Fever worsens neurological outcome in patients with acute traumatic spinal cord injury"
2016 – Dr. Ben Shofty – Best laboratory paper

"Neurofibromin deficiency is linked to striatal dysfunction"
2016 – Dr. Katrin Rabiei – Best clinical paper
"Does subjective improvement in adults with intracranial arachnoid cysts justify surgical treatment?"
2015 – Hugh Sims-Williams – Best clinical paper
"Analgesic deep brain stimulation of the peri-aqueductal gray releases endogenous opioids in man"
2015 – Mario Ganau – Best laboratory paper
"A DNA-based nano-immunoassay for the label-free detection of glial fibrillary acidic protein in multicell lysates"

2014 – Dr. Adel Helmy – Best clinical entry

"Recombinant human interleukin-1 receptor antagonist in severe traumatic brain injury: a phase II randomized control trial" 
2013 – Dr. Ajmal Zemmar – Best laboratory entry
"Neutralization of Nogo-A enhances synaptic plasticity in the rodent motor cortex and improves motor learning in vivo" 
2012 – Emilia Gaal, Finland – Clinical prize
"Systematic comparison of vascular growth factors in the murine brain reveals placenta growth factor as prime candidate for central nervous system vascularization" 
2012 – 
Alfredo Conti, Italy – Laboratory prize 
"miRNA expression profiling in human gliomas: upregulated mir-363 increases cell survival and proliferation via gap-43 inhibition" 
2011 – Christian Senft, Germany – Clinical prize
"Intraoperative MRI guidance and extent of resection in glioma surgery: a randomised, controlled trial" 
2011 – Tom Theys, Belgium – Laboratory prize 
"Selectivity for three-dimensional shape and grasping related activity in the ventral premotor cortex" 
2010 – Miikka Korja, Finland – Clinical prize
"Genetic Epidemiology of Spontaneous SAH – Nordic Twin Study" 
2010 – Antonio Di Ieva, Austria/Italy  – Laboratory prize
 "The veins of the nucleus dentatus: anatomical and radiological findings" 
2009 – Bechir Jarraya, France – Clinical prize
"Development of a new gene therapy for Parkinson's disease" 
2009 – Oliver Schnell, Germany – Laboratory prize
"Imaging of integrin avb3 expression in patients with malignant glioma by 18F Glacto-RGD positron emission tomography" 
2008 – Gerrit Schubert, Germany – Clinical prize
"Acute vasospasm causes hypoperfusion immediately after subarachnoid hemorrhage – a Xenon contrast-enhandec CT study" 
2008 – Friederike Knerlich-Lukoschus, Germany – Laboratory prize
"Force-dependent development of neuropathic central pain and time-related CCL2/CCR2 expression after graded spinal cord contusion injuries of the rat"  
2007 – Juan C. Fernandez-Miranda, Spain
"Three-dimensional Structure of the White Matter of the Human Brain" 
2006 – Ming-Yuan Tseng, United Kingdom
"Acute Systemic Erythropoietin Therapy Reduces Cerebral Vasospasm and Delayed Ischemic Deficits after Aneurysmal Subarachnoid Hemorrhage: A Phase II Randomized, Double-Blind, Placebo-Controled Trial"  
2005 – Claudius Thomé, Germany 
"Outcame after less invasive surgery for decompression of lumbar spinal stenosis – a randomized comparison of unilateral laminotomy, bilateral laminotomy and laminectomy" 
2004 – Florence Lefranc, Belgium
"Combination of Cimetidine and Temozolamide induces significant increases in the survival periods of human U373 glioblastoma orthotopic xenograft-bearing nude mice as compared to Temozolamide alone" 
2003 – Nikunj Patel, United Kingdom
"Intra putaminal infusion of glial cell line-derived neurotrophic factor in Parkinson's disease: a two year clinical, cognitive and quality of life outcome study" 
2002 – Alexander Muacevic, Germany
"Image Guided Interstitial laser thermotherapy: A canine model evaluated by magnetic resonance imaging and quantitive autoradiography" 
2001 – Liana Beni-Adani, Israel
"A Peptide Derived From Activity-Depentent Neuroprotective Protein (ADNP) Amerliorates Injury Response in closed Head Injury in Mice" 
2001 – Ali Savas, Turkey
"The Effects of Conitnuous and Single-Dose Radiation on Choline Uptake in Organotypic Tissue Slice Cultures of Rabbit Hippocampus" 
2000 – Marcos Tatagiba, Germany
"Regeneration of auditory nerve following complete sectioning and intrathecal application of the IN-1 antibody." 
1999 – Andras Büki, Hungary
"Cysteine Proteases in Traumatically Induced Diffuse Axonal Injury – all Roads Lead to Disconnection?" 
1998 – Turker Ilic, Turkey
1997 – Peter Vajkoczy, Germany
"Inhibition of tumor growth, angiogenesis, and microcirculation by the novel Flk-1 inhibitor SU5416 as assessed by intravital multi-fluorescence videomicroscopy."
Application Process