Nutrimix®
EVA mixing bags
EVA mixing bag for the preparation of all-in-one regimens
Made of pure, plasticizer-free EVA
Additive injection port with closure cap
Detachable transfer set with lock connector
Sterile outlet port with snap-off cap
Advantages:
Due to the plasticizer-free EVA, specially suitable for fat containing TPN regimens
Ensures long shelf life of compounded regimens
Easy and safe handling
Note
Information may differ in your country. Before prescribing refer to nationally approved prescribing information.
Nutrimix® – Flexibility in parenteral nutrition compounding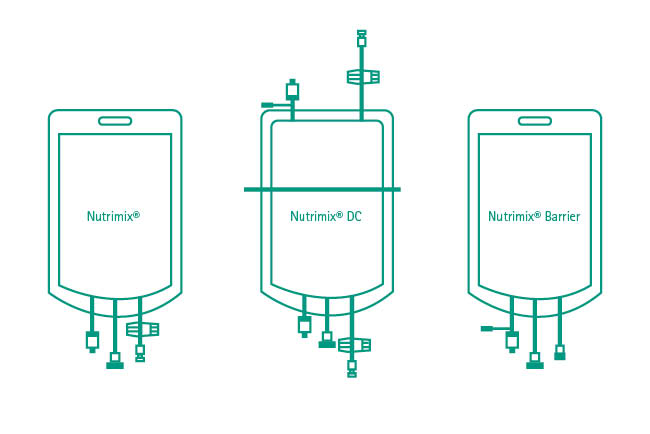 Nutrimix® bags are made of a highly transparent single-layer tubular sheet of EVA (ethylene vinyl acetate) for the storage of standard TPN regimens. Economical: save money for standard solutions. All products are PVC free and no plasticizer like DEHP or DEHT or Latex are used.