KIRO Oncology
Robotic Compounding System for sterile preparations of hazardous drugs
KIRO Oncology helps to protect health care workers from the potential risks associated with manual drug admixture, especially from exposure to hazardous drugs. Additionally, the fully automated process optimizes the drug preparation output of the Hospital Pharmacy and enables digital control and tracing of complex workflows to help reducing medication errors. The benefits of B. Braun Safe Infusion Systems, combined with Kiro Grifols Automated Compounding Portfolio offers a complete solution for Safe Automated drug admixture and delivery.
Advantages
Patient Safety
Precision scales of KIRO Oncology offer gravimetric verification at all stages of the compounding process to control dosing accuracy
In-process barcode readers and cameras allow the identification of drugs, disposables, and final containers to document traceability  
Staff Protection
KIRO Oncology self-cleaning process protects operators from potential exposure to hazardous chemicals by avoiding manual cleaning of the device
Its integrated system allows the automatic disposal of hazardous waste into self-contained bags
Operators are protected from repetitive stress injuries potentially occurring during manual compounding  
Flexibility and Efficiency
KIRO Oncology supports a wide range of B. Braun Infusion Therapy products such as the IV container Ecoflac® plus, Cyto-Set® IV administration sets, and Protective Admixture Tools.
Prepares patient-specific doses and small batches using liquid or lyophilized drugs
Offers increased user efficiency by allowing identification and labeling of materials by the user during automatic compounding
Offers configuration options to respond to specific compounding practices, workflows, and clinical needs
HOW INFORMATION TECHNOLOGIES AND ROBOTICS CAN IMPROVE SAFETY AND TRACEABILTIY DURING CHEMOTHERAPY PROCESS
B. Braun and Grifols Satellite Symposium at 25th EAHP Congress, 2021
 
Introduction by the Symposium Moderator Laurence A. Goldberg:
The whole Chemotherapy process is hazardous and - due to its complexity - prone to risks of errors potentially occurring at any stage of the process - from drug prescription, to preparation, until drug administration.
The implementation of new technologies have become a strategic goal for Healthcare providers in the fight against the risk of medication errors. In fact, Automatization and Digitalization of pharmacotherapy processes in Oncology, as well as software solutions allowing the traceability of therapy-related data, have contributed to make chemotherapy much safer. 
Prescribing errors have been reduced by the digitalization of prescriptions, with the introduction of Computerised Physician Order Entry (CPOE) and protocol-driven prescribing, along with checks by the Oncology Pharmacist. 
The introduction of Automated Compounding Devices (Robots) have reduced the risk of exposure of Healthcare operators to hazardous drugs, but have also helped in reducing errors connected to manual compounding, thanks to integrated in-process checks such as camera/video validations and gravimetric controls. 
Finally, drug administration errors have been reduced through the introduction specific software solutions that – connected to peripheral equipment such as smart infusion pumps - allow the continuous proof of the correctness of the drug administration pathway (right patient, right therapy, right time, as well as right administration route and infusion flow rate).
With all these processes in place, Healthcare providers aim at achieving the so-called Closed Loop Medication Management, full traceability of processes and comprehensive therapy data collection for a generally improved clinical decision-making.
With the moderation of Laurence Goldberg, our three distinguished Speakers have reported their experiences of how technology had improved the different phases of the chemotherapy process in their clinical practice.
Dr. Estela Moreno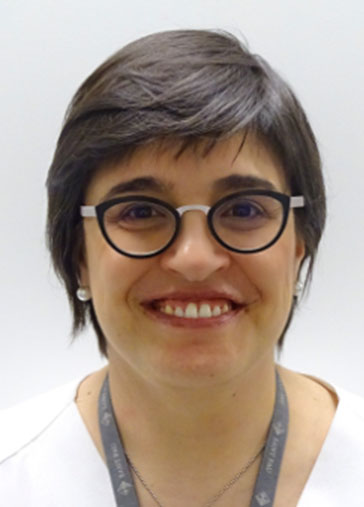 Dr. ESTELA MORENO - Clinical Oncology Pharmacist, Hospital de la Santa Creu i Sant Pau, Barcelona, Spain

(Presentation starting on min: 4:18)
THE STRATEGIC IMPORTANCE AND VALUE FOR HOSPITAL PHARMACIES TO IMPLEMENT TECHNOLOGIES IN THE CHEMOTHERAPY PROCESS (FROM PRESCRIPTION TO ADMINISTRATION)
Dr. Moreno described how the incorporation of technology solutions produced a significant improvement in patient safety and the quality of the chemotherapy process. 
During her speech, Dr. Moreno will present the requirements for the new technologies, the implementation plan, the key elements for a successful implementation as well as the improvements achieved.
Dr. Mattias Paulsson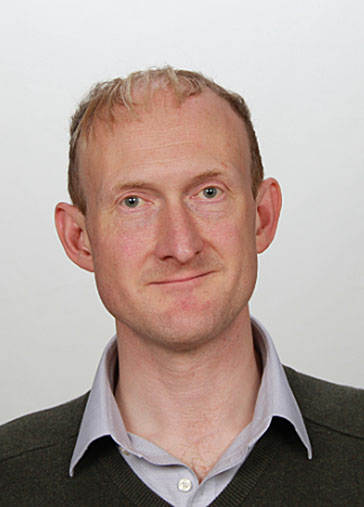 Dr. MATTIAS PAULSSON - Deputy Chief Pharmacist, Uppsala University Children's Hospital, Sweden
(Presentation starting on min: 20:44)
AUTOMATIZATION OF CHEMO ADMIXTURES, OPPORTUNITIES, CHALLENGES AND LIMITS
Dr. Paulsson focused in his presentation on the process of procuring and installing Kiro Oncology robot for the preparation of cytotoxic drugs and highlighted the ongoing work of integrating the robot software with CPOE software with the aim of creating a Closed-Loop Medication System. He emphasised the need to change the ways of working and, in the first instance, to select carefully the drugs to be prepared in the robot in order to ensure maximum efficiency for each cycle. 
Dr. Olga Delgado Sánchez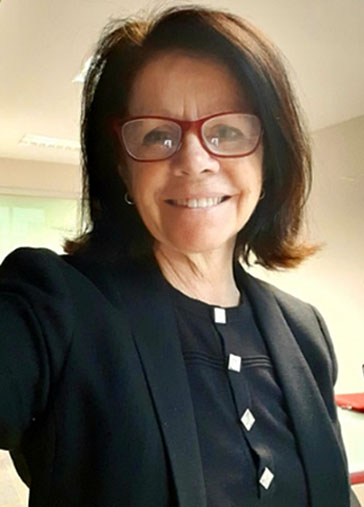 Dr. OLGA DELGADO SÁNCHEZ - Head of Pharmacy Service, Son Espases University Hospital. Palma de Mallorca, Spain 
(Presentation starting on min: 40:32)
HOW IT LINKED TO SMART PUMPS CAN ENSURE SAFETY AND TRACEABILITY DURING CHEMOTHERAPY ADMINISTRATION AND ITS CLINICAL RELEVANCE FOR PHARMACISTS 
Dr. Delgado has presented how automation and digitalization had greatly improved the safety not only of the preparation of antineoplastic drugs, but also of the administration of these drugs, a step in the medication pathway which was often excluded from technological advances. In her experience, IT-based technologies such as B. Braun Oncosafety Remote Control® have allowed to narrow the gap between preparation and administration, connecting information systems and peripheral equipment, including smart pumps. The software solution has also eliminated manual programming and allowed to achieve full traceability of the entire workflow. Additionally, the online data mining provided by the software allowed to provide immediate information about adverse reactions, extravasations and dose limitations of antineoplastic drugs, and to optimize Day Hospitals performance.