Hybrid customer relations
The right solution for every customer
During the COVID-19 pandemic, physical contact between B. Braun and customers was virtually impossible at times. Hybrid sales models became more important. Particularly in large countries with long distances, they offer added value that can be retained.
The "Instituto Integrado de Oncologia" is an inconspicuous, two-story building on a quiet side street in Santo André, a suburb of São Paulo. In front of the entrance there are four covered parking spaces, and on the opposite side of the street dense greenery grows in the front yard. Every month, around 200 cancer patients are treated here as outpatients. It is a clinic similar to thousands of others in Brazil. 66 percent of the country's total 8,139 hospitals, clinics, and emergency departments are small or very small facilities. That means that they have fewer than 50 beds; in fact, 70 percent of these facilities have only 29 beds or fewer. However, small hospitals are indispensable for Brazil's health care system, because in many regions they are simply the only place to go for health treatment.


However, due to their small size, institutions like the "Instituto Integrado de Oncologia" face a number of problems. One of the most serious is their lack of access to cutting-edge medical technology. "Getting the right equipment at the right time is sometimes very difficult for us," says Bruna Borges, who is responsible for technical purchasing at the "Instituto Integrado de Oncologia." "As a small clinic, we have limited storage capacity, so we order very little and then need it on very short notice," Borges said. As a result, many medical technology providers are prioritizing larger hospitals as customers. "That's why I'm very grateful to have such a direct line to B. Braun. I can send a message on WhatsApp and two days later the equipment is with me." 
Personal consulting and digital supplements: the best of both worlds
The fact that Bruna Borges is able to order medical technology from B. Braun so quickly and easily can be traced back to a sales method that has been pursued for several years, but which was put to the test with the Corona crisis: Hybrid Customer Relations. "It's about combining the best of both worlds," says René Trinder, who is Senior Business Consultant - Marketing & Sales Transformation at B. Braun and helped develop the concept. The approach builds on the existing sales process and supplements it with digital formats. "The word 'supplement' is very important to me at this point," Trinder says.
"We don't want to replace in-person appointments, but rather make them both more efficient and more effective by adding digital interactions to supplement them." If a new customer is interested in a solution from B. Braun, they can describe their problems and needs during an initial digital consultation. As soon as the digital support options have been exhausted, B. Braun puts together a suitable team for targeted on-site deployment. Digital prequalification means that work can begin directly at the hospital. "This is a gain in efficiency for both sides, which our customers also perceive positively," explains Trinder. "After all, there's always a shortage of time in hospitals."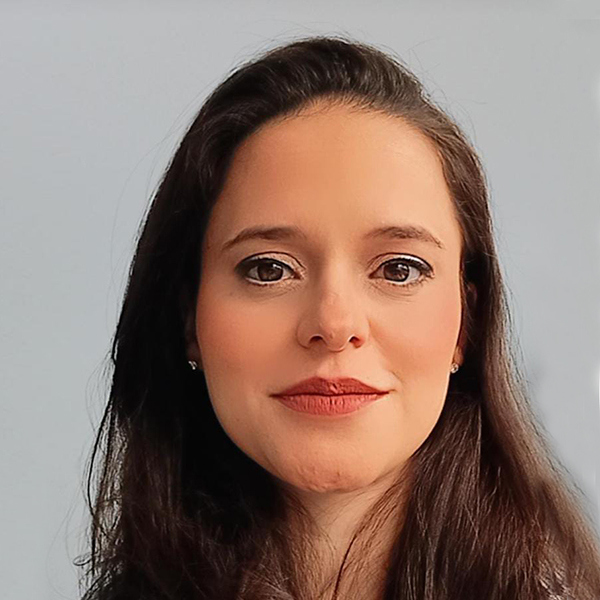 "Even though we are not a big hospital, B. Braun makes us feel like an important customer - that cannot be said about many providers."
For most of B. Braun's customers, the hybrid model means that they have to invest fewer resources in purchasing and managing their medical equipment, which means they can focus on their most important goal: the health of their patients. But in a large country like Brazil, with its small-scale hospital structure, the importance of hybrid customer relations goes beyond this. In the world's fifth-largest country, the hybrid model opens up the possibility for many small hospitals to benefit from cutting-edge medical technology for the first time ever. Previously, it was simply logistically impossible for B. Braun's sales consultants to handle the numerous inquiries from the often very remote hospitals personally. With the addition of digital tools, this is now much more possible.
Hybrid Customer Relations: Efficiency gains that help all stakeholders
The example of the "Instituto Integrado de Oncologia" in Santo André shows what such interaction can look like. In April 2021, Bruna Borges contacted B. Braun for advice on new infusion pumps. After a detailed digital presentation of the various options by a B. Braun sales consultant, they agreed on a leasing contract in June, and then everything was ready. "The pumps were delivered the same week, and a B. Braun technician came by and briefed my entire team, so we were able to start the equipment up right away," Borges says. According to Bruna Borges, the pumps have brought about a noticeable improvement in the quality of treatment at the "Instituto Integrado de Oncologia". "Before that, we couldn't dose medication administration precisely, which affected bed capacity planning and caused patient dissatisfaction," Borges says. After the successful use of the infusion pumps, the "Instituto Integrado de Oncologia" began to use B. Braun's complete oncology product line from. 

"We always ask ourselves, 'What is the ideal solution for this customer?'" explains Thaís Braga, who works in Customer Experience & Business Excellence at B. Braun Brazil and is responsible for the Outbound Sales project. "For some customers, intensive on-site support is still the best option," Braga says. "But most are significantly happier with the hybrid model." This includes Bruna Borges. Given the choice of continuing to receive service from the hybrid approach or being assigned a sales consultant who visits her on-site, she would prefer the hybrid approach any day. "We see this feedback as extremely positive," says Thaís Braga. "This gives our field sales reps more time to spend with each customer, while our outbound sales team provides digital support at all times."