Side-by-side with laparoscopic surgeons​
Working precisely and safe with quality products

B. Braun eases the work of the laparascopic surgeon, puts the patient in the center of attention and streamlines the process and cost management for the hospital – with products and services that set standards in modern minimally invasive surgery.

Seal and cut
Delicate and efficient​
Caiman® 5 features a unique finely curved jaw design, providing uniform compression, resulting in one seal confidence. Distal tip articulation allows simplifying navigation in challenging anatomy and enhanced tip visualization.
Learn more about AESCULAP® Caiman®​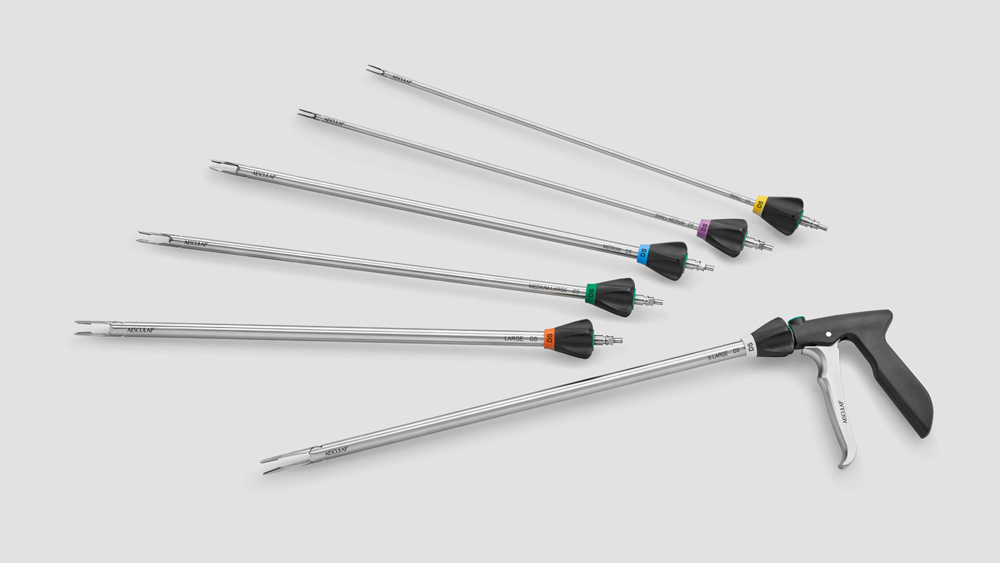 AdTec® instruments
Surgical instruments – our DNA



AESCULAP® has been actively involved in the development of laparoscopic instruments to meet your requirements. This, in combination with our quality standards, leads to the various product lines and solutions of AdTec® instruments.

Learn more about AdTec® instruments ​
High flow insufflator
Safety first



The formation of surgical smoke while using HF-instruments is a common problem in open and laparoscopic surgery. [2] Our AESCULAP® Flow50 Insufflator offers an active smoke evacuation system to adress this issue.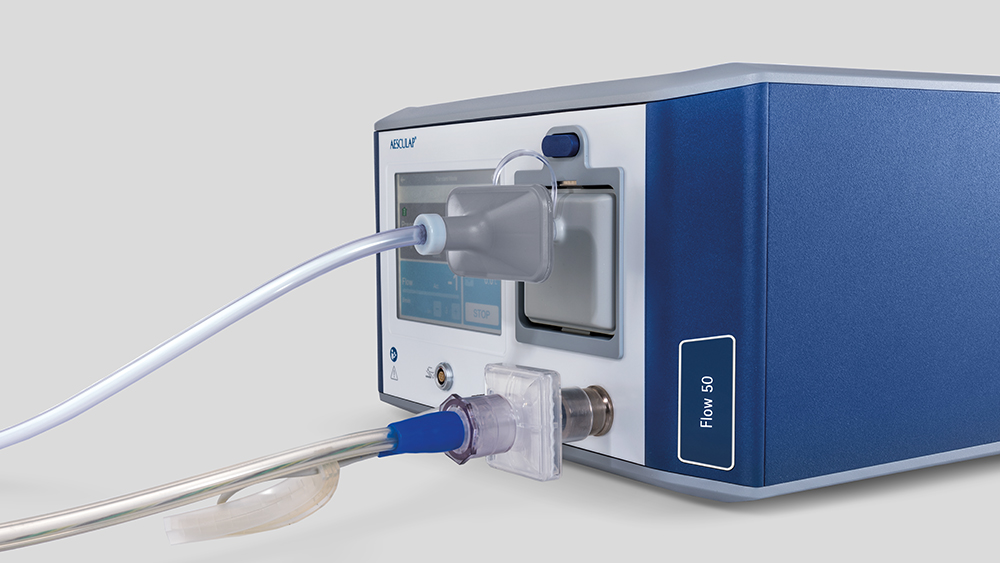 Learn more about AESCULAP® Flow50 Insufflator
Our product portfolio at a glance
[1] Cho HJ, Kim WR, Kim JW. A comparative study between open versus laparoscopic Hartmann reversal: A single-center experience and analysis. Medicine (Baltimore). 2021 Nov 24;100(47):e27976. DOI: 10.1097/MD.0000000000027976.
[2] Kameyama, H., Otani, T., Yamazaki, T. et al. Comparison of surgical smoke between open surgery and laparoscopic surgery for colorectal disease in the COVID-19 era. Surg Endosc 36, 1243–1250 (2022). https://doi.org/10.1007/s00464-021-08394-1