At a depth of 200 meters, the earth in Central Europe has a temperature of about 12 to 15 degrees. Like a swimming pool, it's not particularly warm, but it's enough not only to heat a large factory, but also to run it. This is what will happen in Sempach, Switzerland, where B. Braun operates a Center of Excellence for infection control, one of its largest production facilities for disinfectants. The demand for these products has been steadily increasing for years. New guidelines on infection control, and growing hygiene awareness among the population are the reasons behind this.
The COVID-19 pandemic has caused disinfectant consumption to skyrocket. B. Braun reacted: within a year, capacity in Sempach was increased by 25 percent - partly by outsourcing soap production. But above all, the corona-related shortage of disinfectants accelerated a decision that had been pending at B. Braun for some time: that the Infection Control Competence Center at the Sempach site would be expanded and the production facility completely rebuilt. N.I.C.O., "New Infection Control Operations", the name of the new factory, will be operational in 2023. What's special about this plant is that all the heat required for production and heating will be generated sustainably.
Sustainable for decades
"As a family business, we have always had future generations in mind. For decades, B. Braun has distinguished itself with its intelligent and economical use of resources. With our sustainability approach, we intend to continue setting ourselves ambitious goals in this area - always with an eye on protecting and improving the health of people around the world." Stated Dr. Melanie Pooch, Vice President of Corporate Strategy and Strategic Project, who is responsible for sustainability management at B. Braun. A key element of this is to plan all new B. Braun production buildings to be largely CO2-neutral in the future. At this point, the earth under Sempach comes into play.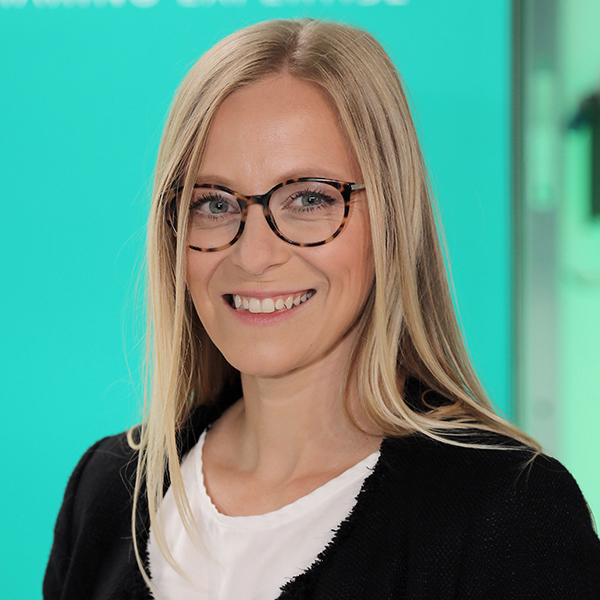 "B. Braun values sustainability, innovation, and efficiency as a family business committed to future generations. With a focus on responsible climate protection, we aim to reduce CO2 emissions by 50% by 2030 while continuing to prioritize the health of people worldwide through resource-conscious practices."
Voluntarily set high goals

Silvio Valeriano De Mesquita is the project manager for the construction at N.I.C.O. "In Switzerland, and specifically in the canton of Lucerne, there are usually ambitious regulations for new industrial buildings," he explains. "As an example, we are required to plant grass on the roof or re-use the rainwater. But we wanted to go further in terms of sustainability, and it quickly became clear that this would only be possible if we relied on geothermal energy." This technology has long been established in new residential buildings.
However, in the case of large factories - N.I.C.O. has an area of more than 9,000 square meters - heat supply by geothermal energy takes place on a different scale. "Primary power generation is made possible using 31 geothermal probes. In simple terms, these can be thought of as 200-meter-deep holes which we shoot water into then we pump it back up," says De Mesquita. The water is heated by only a few degrees; it is pumped in at a temperature of approximately zero degrees, and comes up at 3.5 degrees. But how do you extract heat from this very cold water?
Heat from the smallest temperature differences
The secret lies in heat pumps. This system allows even small temperature differences - such as those between zero and 3.5 degrees - to be accumulated and exploited. One device alone would not get you very far, the special feature of N.I.C.O. is that a highly complex heat circulation system is installed in the plant. "There are three large tanks where we can store 90,000 gallons of water each at 90, 50, and 14 degrees. In addition, there is a huge latent or ice storage tank that can hold up to 300,000 liters of ice," explains De Mesquita.
The last point requires special explanation for laypersons. How can energy be stored in ice? Again, the answer is in the temperature difference. During the phase change from ice to liquid water, a lot of energy is released that can be harnessed using heat pumps. 
Consistent use of waste heat
However, storing energy is only one side of N.I.C.O.'s comprehensive energy concept. The other is the targeted use of this energy and, above all, the consistent recovery of waste heat. André Schaller, the production manager at the Sempach Competence Center, explains: "We work with different temperatures for the approximately 60 products that we manufacture here. Depending on which one is needed at the moment, we can provide the heat from our storage tanks with very low losses.
The same applies to waste heat; for example, from waste water from washing systems or from air conditioning systems - this is collected via heat pumps and fed back into the system." All this means that the plant can be operated with a completely sustainable energy supply - namely, using the geothermal probes. "We designed the plant to be as sustainable as possible," says De Mesquita. "That means we think of everything in terms of circulation. This way, we will also return the excess heat to the ground, so that our source is not depleted, but is constantly regenerated."
Short paths in production
The smart use of heat is just one of the benefits of redesigning a production facility. Another is that the actual production can be laid out in a particularly ergonomic way. "For one thing, we were now able to make production completely linear," explains André Schaller. "Raw materials arrive at one end of the factory, are then processed, and finished products leave the building at the other end." And, in N.I.C.O., the flow of materials and the flow of people will be separate. "Individual employees only have access to the production steps in which they are directly involved. This increases both the safety in production, and for the employees," says Schaller.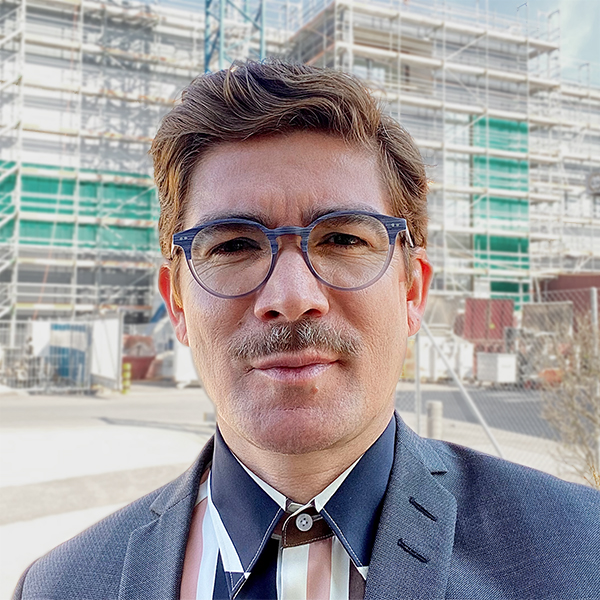 "With N.I.C.O., we are showing that B. Braun is taking responsibility for climate protection. With the energy generation concept using the heat pump, we will save around 100,000 liters of heating oil per year at the Sempach production site alone."
Ecology and economy are not mutually exclusive
At N.I.C.O., all the processes are optimized. "So it's only logical that we move all production from the current factory to the new production facility, which is located on the same site," says De Mesquita. However, the old buildings will continue to be used. The research and administrative activities of the competence center will take place in them. As of 2023, the production will start in N.I.C.O. Production will increase by five to eight percent every year to reach an annual production of about 30 million in sizes up to 5 liters and 2 million five- liter and above containers in 2030.
De Mesquita is eager to see how N.I.C.O will actually work. "Our planning is based on projections, of course. We calculate to the nearest kilowatt, but it is also clear that the exact figures will only become apparent during ongoing operation. But I am confident. Compared with current production, we expect energy savings of 20 to 30 percent – so we will save around 100,000 liters of heating oil per year. This is also a considerable economic factor." B. Braun Sustainability and Strategy Manager Dr. Pooch emphasizes: "In N.I.C.O., we will not only produce more efficiently than before, we'll also conserve resources. That's why N.I.C.O. is a flagship project for us. Here, we are demonstrating that ecology and economy are not mutually exclusive, but rather mutually supportive."