A precise view of the future
New digital microscope technology for neurosurgery
New technology allows high-resolution views into the human body, making it a prerequisite for more precise surgery. More innovations are expected in the coming years.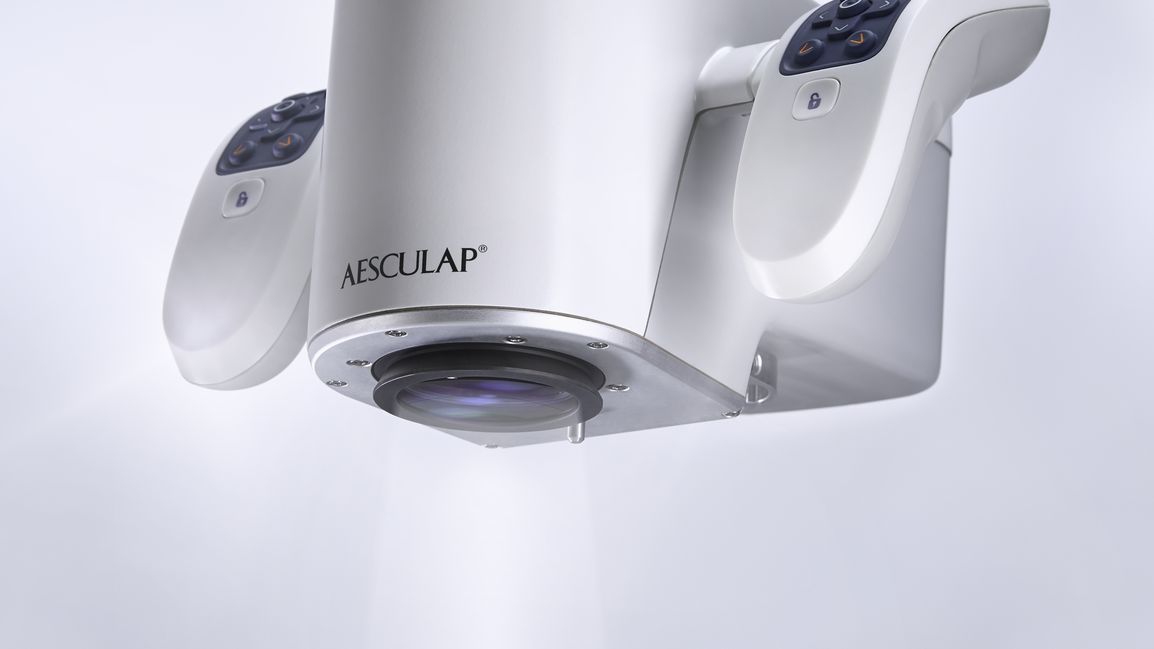 Sometimes, the difference between life and death, health and suffering, mobility and paralysis is less than a single millimeter. This is why precision is very important in neurosurgery and spinal surgery. This is also why Robert Weber, Head of Marketing & Sales Transformation at B. Braun and Managing Director of Aesculap Academy, says he still gets goosebumps when he thinks back on a case that happened in 2019. 
At a hospital in Hesse, Germany, he introduced one of B. Braun's latest innovations, Aesculap Aeos®, a surgical microscope platform that uses a robotic arm and digital visualization technology to make a new kind of vision possible. Up to that point, the hospital's neurosurgery department was using conventional optical microscopes—B. Braun supplied an Aesculap Aeos® for evaluation purposes. At the end of one procedure in which a glioblastoma—a malignant brain tumor—was removed, the surgeon decided to try out the B. Braun system. And behold: once she had set up the Aesculap Aeos® and switched to the fluorescence view mode, a small piece of tissue lit up on the screen. The brain tumor was not completely removed.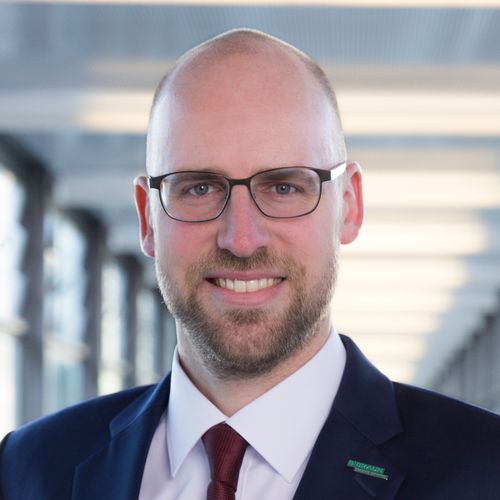 "The surgery would have been completed as usual, but the tumor would not have been entirely removed. With corresponding negative consequences for the patient. This innovation allowed the tumor to be removed more thoroughly."
Making the minuscule visible
Aesculap Aeos® is one example of a promising development in medicine. Structures that, until recently, remained invisible can suddenly be seen now, with smart visualization technology. The potential of this approach seems virtually limitless. The world of visualization can not only help improve diagnostics, it can also enhance decision-making.

The fluorescence mode, which was also the one used in the brain surgery in Hesse, is a great example of this. It was not invented for the Aesculap Aeos®, it has been used successfully for years. First, patients are given a contrast dye called 5-ALA. This contrast dye causes tumor-associated cells to fluoresce under special bluelight, which makes it easier to distinguish them from healthy tissue.
Discover Aesculap Aeos®
Do you think that a new dimension of vision and a new dimension of comfort help surgeons to always give their best? Then we agree with you.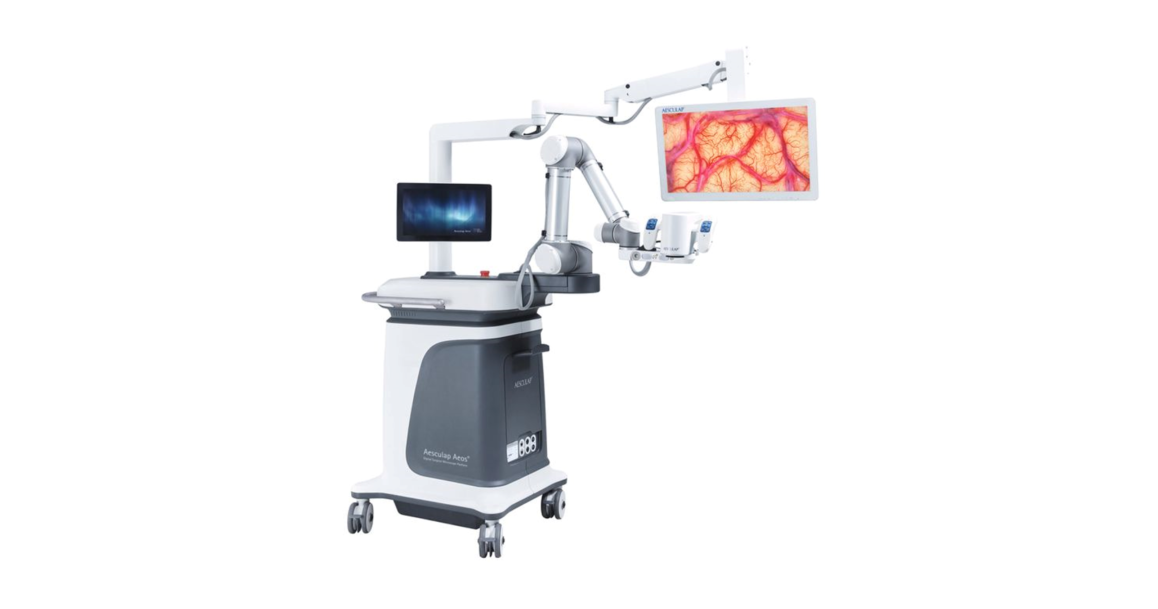 Learn more
What is new is the kind of view that the Aesculap Aeos® provides. The Aesculap Aeos® displays the surgical field on a high-resolution screen. When combined with 5-ALA, this type of imaging can have a decisive advantage. In addition to the fluorescing tumor, the surgeon can use the optional backlight to also see the surrounding tissue. Constantly switching between normal light and blue light—as is necessary with optical microscopes—becomes unnecessary.



"This frequently switching between light and dark causes eyestrain," said Erick Drost, Senior Expert Engineer Research and Development at Aesculap. "Viewing the image on the screen means you can operate with the same type of lighting." A considerable improvement to the workflow that, in the best-case scenario, further increases safety during neurosurgery.
"Digital microscopy already offers an image quality which limits further optimization possibilities. This means, in the future, the focus will be on something else—the ability to better assist users in their decision-making. With smart imaging technology like the Aesculap Aeos®, we are making that possible."
Help from a robot
This also applies to the second key innovation of the Aesculap Aeos®: the robotic arm that holds the camera system. Any manual alignment or repositioning of the surgical microscope interrupts the surgeon's workflow. The robotic arm, combined with a foot switch, allows the Aesculap Aeos® to be positioned hands-free, virtually without interruption. In addition, the robot can be used to fixate a point for viewing from multiple angles, while returning to a previously saved position at the touch of a button.
A battle of nerves
The difference that minor improvements can make in medical visualization can also be seen by looking to the recent past. In 2015, B. Braun launched the Stimuplex® Ultra 360: an echogenic cannula for ultrasound-guided regional anesthesia.  It has a pattern specifically designed for ultrasound applications that significantly improves its visibility. A "safety code"—the specific placement of ultrasound markers on the needle—also makes it possible to identify the tip of the needle with greater certainty. What initially sounds like an almost trivial innovation can have far-reaching consequences for medical treatment.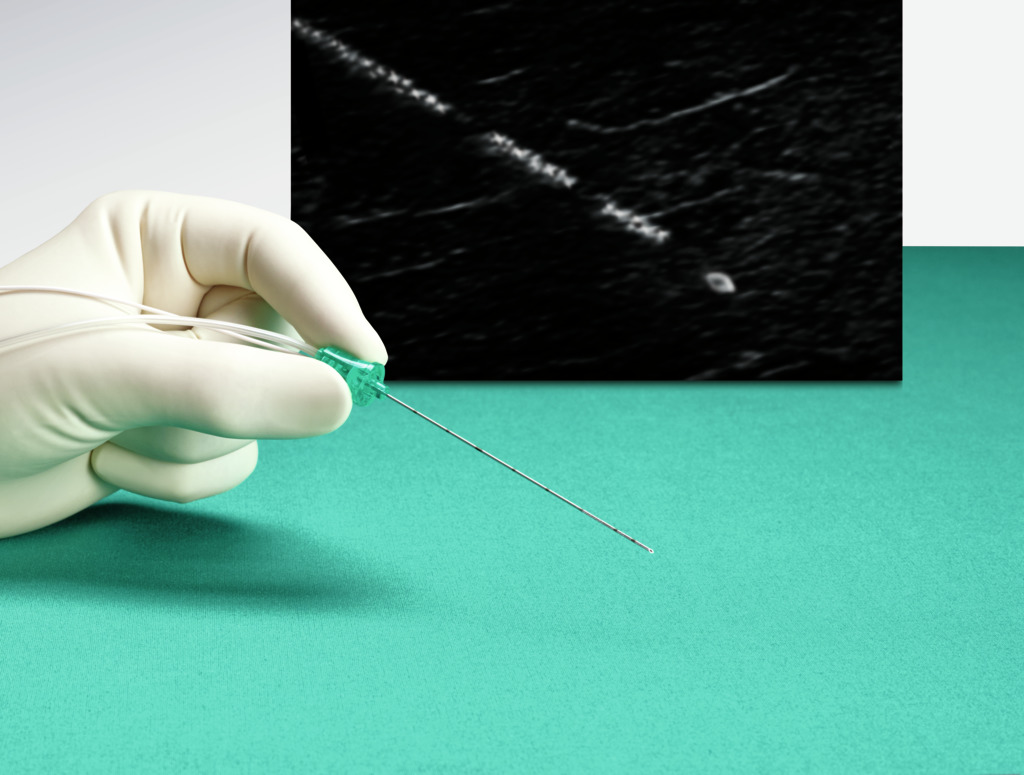 Stimuplex® Ultra 360 NRFit® cannulas for ultrasound- or stimulation-assisted peripheral regional anesthesia using the "Single Shot" technique.
"Before, only a few anesthesiologists would a cannula close to the nerve based on anatomical knowledge alone," said Jacqueline Berg, Product Manager for Regional Anesthesia at B. Braun. The risk of the needle tip touching a nerve or blood vessel and causing permanent damage was far too great. Yet, the alternative to regional anesthesia is, in most cases, general anesthesia, which affects the body to a much greater degree and is fraught with numerous side effects. Additionally, pain management following surgery under general anesthesia generally involves the use of opioids. By making the needles easier to see, the nerve structure can be anesthetized locally—which is much more precise and gentle than general anesthesia. Should the nerve need to remain anesthetized after surgery, a catheter can be placed to ensure a continuous supply of local anesthetic. This reduces the use of opioids for postoperative pain management.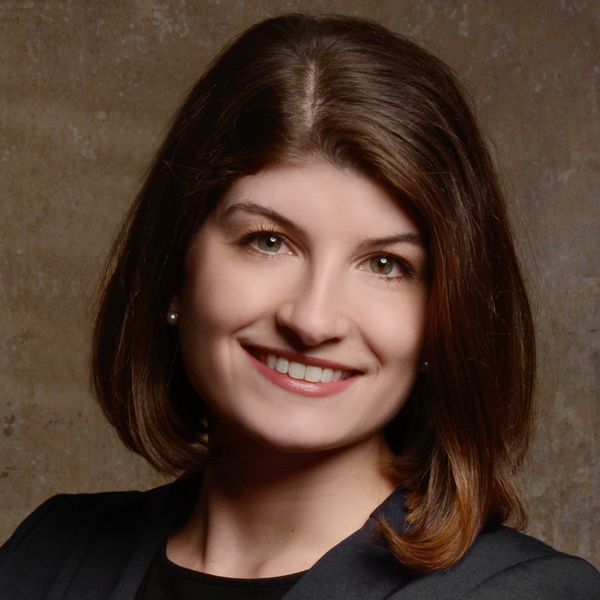 "The advantage of ultrasound is being able to visualize not only the nerve itself, its surrounding sensitive and vulnerable structures. The special surface on our needles now also makes the tool visible and controllable."
Boldly into the future
The success of these methods makes research and development of other new visualization technology a promising venture. So what might the future bring? The answer to this question is currently being worked out in Denzlingen, eight kilometers north of Freiburg, in Germany. Schölly Fiberoptic, a subsidiary of B. Braun, is one of the leading developers and manufacturers of surgical imaging methods and is a pioneer in the field of intrasurgical 3D visualization. Their latest advancement: a modular camera platform explicitly geared toward integrating software algorithms with customer hardware. "The combination of multiple imaging techniques and modalities with smart software will revolutionize certain diagnostic and therapeutic methods in the near future," said Nadine Bednarz, Senior Product Manager at Schölly Fiberoptic. For example, it soon will be possible to differentiate between tissue without using exogenous markers, which could reduce or even replace the use of contrast agents.
How difficult it is to develop such a method is not lost on Noeska Smit. The professor of medical visualization at the University of Bergen in Norway specializes in researching software-based visualization methods for multimodal imaging techniques.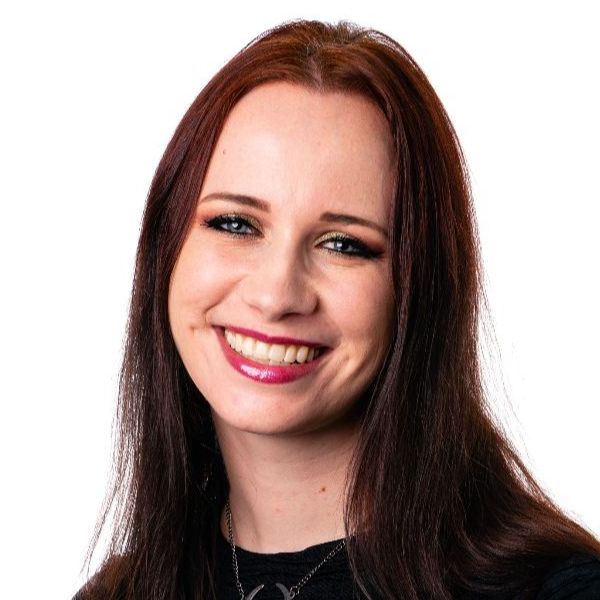 "The visualization of two imaging techniques at the same time is really quite easy, it gets considerably more difficult as the number of techniques increases, different patient cohorts are involved and the imaging is combined with other data types.""
While the solution to these problems poses a major challenge to the research teams, the potential benefit is encouraging. Smit can conceive, for example, of new visualization techniques that will soon being able to simulate the outcomes of different treatment options—helping doctors make better decisions during treatment. Drost is also convinced: "No matter what the next generation of surgical microscopes looks like, one thing is certain: they will be digital visualization platforms." We can only reveal what has so far remained invisible to the human eye by integrating additional digital information.