How Dialysis is going green
Sustainable renal replacement therapy
Dialysis treatment is a life-preserving therapy. It uses a lot of water and energy. B. Braun is demonstrating how resources can be reduced in own renal care centers at several European locations with their green dialysis concept. We went to the renal care center in Teplice.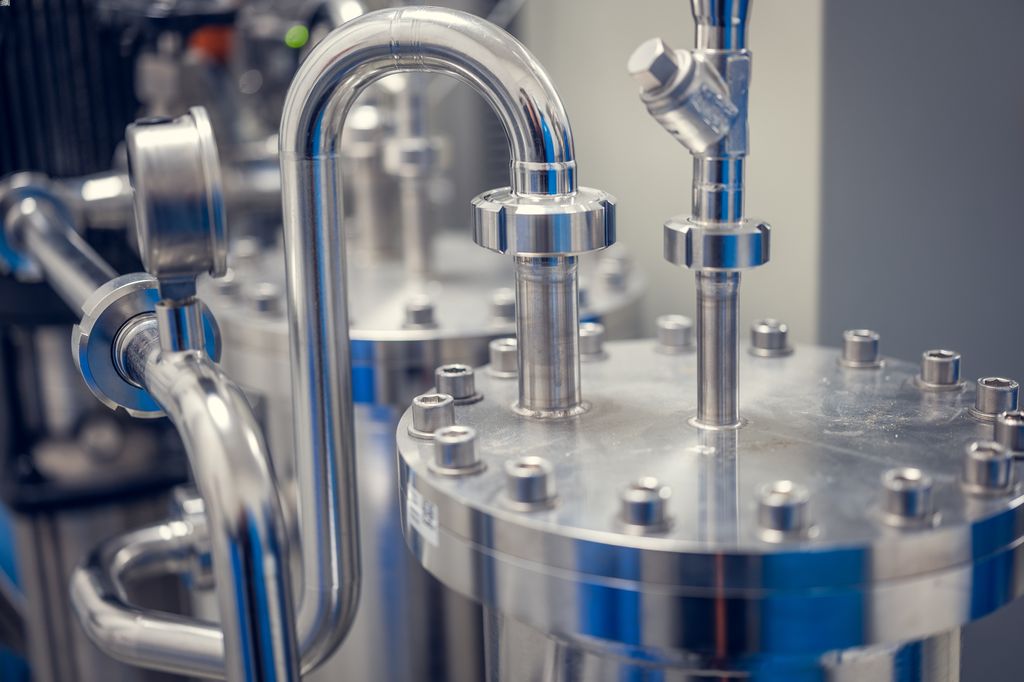 Teplice is a cozy spa town in the north of the Czech Republic. Magnificent 19th-century houses line spacious parks. At first glance, the B. Braun renal care  center, which was built in a residential area in 2019, stands out from the surrounding cityscape: a single-story building, large shapes, part of the facade is covered with metal panels. At first, some of the people in town were skeptical about the very functional design. Many people thought it would be a new shopping center, says Facility Manager Miloš Kobza. "We then communicated very clearly, putting up posters at the construction site that showed a renal care  center was being built here. From that point on, we received widespread approval. Almost everyone knows someone who needs dialysis – so it was seen as a good thing, that this treatment is offered here."
It's clear when the Facility Manager looks at his smart phone that he is not talking about an ordinary renal care center. Kobza can view and control all the energy-related operating processes using different apps. For example, he can adjust the temperatures of refrigerators where drugs and medicinal products are stored. "The medical staff here specializes in the health care process, so they don't need to worry about the technical setup as well," Kobza says.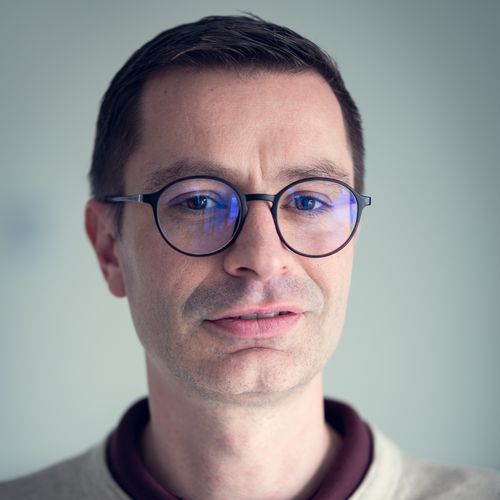 "The medical staff here specializes in the health care process, so they don't need to worry about the technical setup as well."
Many settings – one goal
Dialysis is a procedure of renal replacement therapy, that removes waste products and excess water from the blood. In Europe, an estimated 600,000 people who lost their kidney function or have only limited kidney function, therefore depend on this treatment. However, dialysis treatment also uses resources. Several hundred liters of water are consumed during each dialysis treatment, plus energy for logistics, the equipment and for the building. 
B. Braun is also working on greater sustainability in this area. The Czech Republic and Slovakia are particularly well advanced in this process. But green dialysis is already being practiced in various forms at most European locations, for example in Spain, Portugal, Ireland, and France. "The concept consists of several components," explains Martin Meier. He is Patient Care and Patient Service Manager at B. Braun and is responsible for the operations of all the company's renal care centers worldwide. "It's about monitoring and reducing water and energy use in the building, material conservation and waste reduction, as well as training management and staff behavioral processes. All these parameters can be geared towards greater sustainability—the overall concept is what we call green dialysis."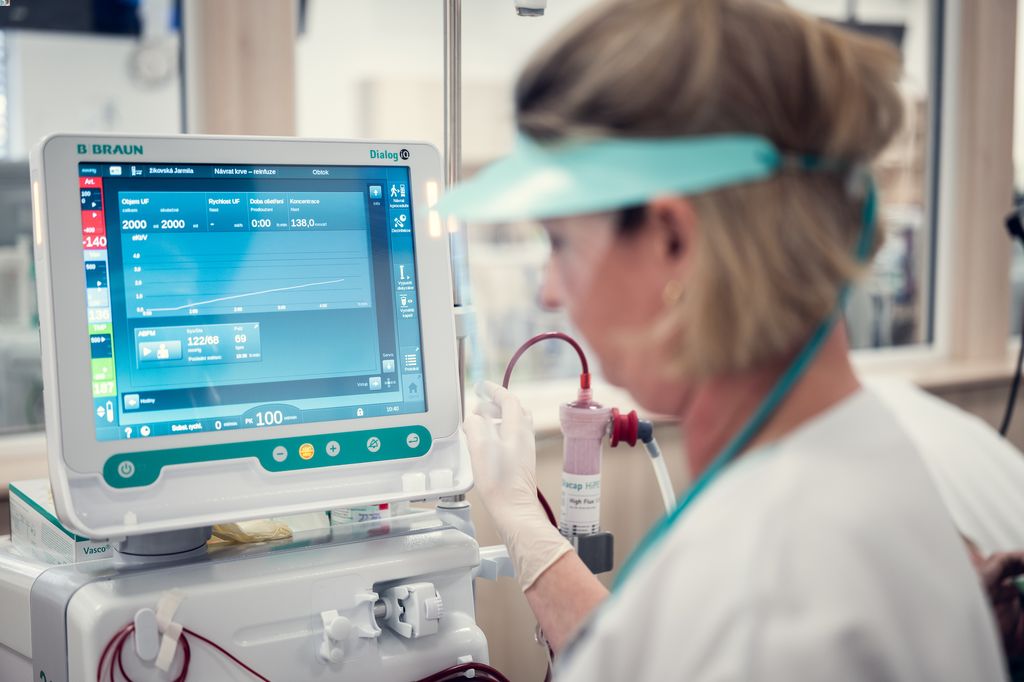 Green dialysis is not fundamentally different from conventional dialysis - but it uses less water and energy.
People are, and always will be, the most important thing
However, one thing is also clear: the focus is always on people. "First and foremost, patients should receive high-quality treatment at the centers. At the same time, the negative impact on the environment should be minimized. This is not a contradiction," explains Dr. Petr Macoun, Managing Director of B. Braun in the Czech Republic and Slovakia—and therefore also responsible for the renal care centers.
Normally, patients are not aware of the green dialysis concept. In the basic process, green dialysis does not differ from conventional dialysis. Blood is drawn through a vascular access port—usually in the patient´s arm—and pumped to the dialyzer. This core component of dialysis is made up of semipermeable membranes that are surrounded by dialysis fluid. "The dialysis fluid flows in the opposite direction through the dialyzer as the blood. Microscopic pores in the fibers filter metabolic waste and excess water out of the patient´s blood," explains Michal Dušek, Nursing Director of B. Braun in the Czech Republic and Slovakia.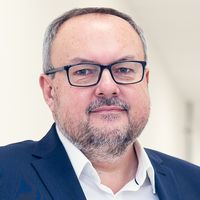 "First and foremost, patients should receive high-quality treatment at the centers. At the same time, the negative impact on the environment should be minimized. This is not a contradiction."
Using water intelligently
For example, direct savings can be realized with the potential to reduce water consumption. "About five to six liters of blood flow through the human body. During each dialysis treatment, this amount is usually purified more than ten times," says Martin Meier.
A large amount of water is required, to purify a total of 60 liters of blood during dialysis. An average renal care center uses 2.5 million liters of water per year, which is about as much water as an Olympic swimming pool. However, a lot of water can be saved with the help of modern water treatment systems, as they discard much less water than older models and are correspondingly more efficient. "With our AQUAboss systems, we could save up to 40 percent water in some of our centers, which is equivalent to about one million liters of water per year," Meier explains. Furthermore, remaining wastewater from the water treatment system can be used for toilets flushing or for watering the garden.
But that's not all. "A big step for us in the Czech Republic and Slovakia was the certification of the Environmental Management System according to ISO 14001 in 2012," says Jitka Pancířová, Global Quality Manager for Dialysis at 
B. Braun. The international standard was originally developed to provide guidelines for efficient environmental management for industry. "Over time, it has become apparent that health care facilities also perform procedures that consume large amounts of water and electricity and produce large amounts of hazardous waste. The renal care centers in the Czech Republic and Slovakia have fully implemented the Environmental Management System and the ISO standard," says Pancířová. 
Water is a valuable resource. In green dialysis, it is used sparingly, for example by combining rinsing processes smartly and still maintaining hygienic standards.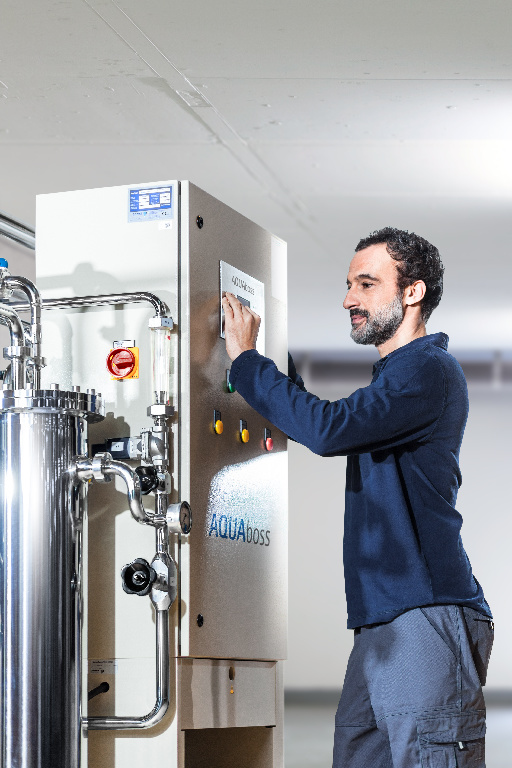 Up to
0
liters of water are used in conventional dialysis. With a green one, it's only 200 liters at best.
More than
0
liters of water a green dialysis center can save per year - half an Olympic swimming pool. 
Up to
0
liters of dialysis fluid can be obtained from one cartridge of dry powder. This saves transporting the 10-liter canisters.
Reducing logistics    
As she talks about this, she walks into a storage room in the renal care center where some voluminous tanks stand. Their size is reminiscent of wine barrels, the liquid inside is plain: a salty water concentrate. With the help of the B. Braun concentrate mixing device ECOMix Revolution, another machine in the same room, the dialysis concentrate is prepared directly at the location. Pancířová sees ECOMix as a crucial technology for the green dialysis concept. "For each dialysis treatment, we need about five liters of A-concentrate, which is usually delivered in disposable plastic canisters." Previously, we transported a large number of small canisters with A-concentrate to the locations for this purpose. "Now, we only supply large cartridges with dry powder for the B. Braun ECOMix. This powder is mixed with purified water in the machine to produce the dialysis concentrate on site," says Pancířová.
Compared to a plastic canister with a capacity of five liters, the reusable cartridge is much larger, and it weighs 220kg. It can be refilled by the manufacturer and therefore used multiple times. This means using B. Braun ECOMix uses up to 98% less plastic and reduces deliveries, saving up to 75 percent in CO2e emissions, calculated per liter of concentrate. This is because out of a transport with dry powder in cartridge, more than 3 times as much concentrate can be prepared compared to a comparable transport with canisters.
Significantly less waste
Facility Manager Kobza steps in. He now holds a gray shrink-wrapped bag in his hand instead of his smart phone. It contains special medical waste. "We separate all waste into plastic, cardboard, and this special waste." The aim here in Teplice is to reduce the volume of waste even further. To do this, the company works closely with suppliers to obtain smaller container sizes or to be able to return them. From 1.8 kilograms of hazardous waste for every dialysis treatment in 2011, the current figure at the various centers is 1.0 kilograms, explains Jitka Pancířová. "This not only protects the environment, but also leads to reduced costs." 
In Europe alone, dialysis is life-preserving for around 600,000 people. Making it more sustainable is a big win for the environment.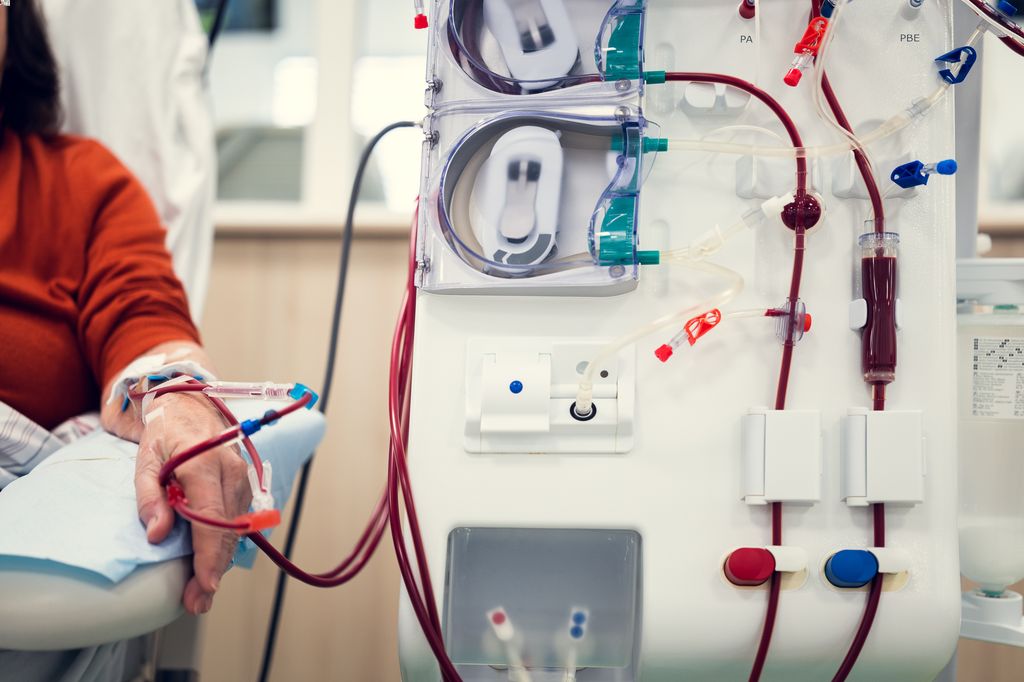 The optimized dialysis building
When it comes to energy efficiency, Martin Meier sees a continuous need for optimization at B. Braun's renal care centers. "A dialysis machine uses in average around four kilowatt hours of electricity. Thus if 20 devices run continuously at the same time, it adds up over the course of a day," Meier says. He calculates that the electricity consumption of a medium-sized renal care center in Spain, for example, is roughly equivalent to the consumption of 20 to 30 single-family homes per year. However, important savings potentials can also be realized here, explains Meier. Any period of time when the machines are idle in the center could be reduced by optimizing occupancy and shift planning. If waiting times do occur, the stand-by options of the dialysis machines save energy, water and concentrate. 
Many options are also available for the building itself. "The rooms where dialysis takes place must be warm. Many of the patients are often old, and naturally, they do not move during the dialysis treatment. It can't be cold in there," says Facility Manager Miloš Kobza. "But the storage rooms don't have to be warm, and you can also save on lighting by using motion detectors." Kobza also considered room temperature and room location when planning the building. "The windows in the room where dialysis patients sit or lie down should face the north. With a southern exposure, the sun usually shines in, which isn't good for patients or medical staff, who find it harder to read the data on the equipment's screens. A lot can be accomplished here with smart building planning and technology."
The greener the better
That's why green dialysis can be implemented much better in a new building than in existing buildings. This is also one of the reasons why the practice of green dialysis is still so different in various countries and locations. 
"Our renal care centers worldwide are very often accommodated in rented facilities which were built some years ago. It's much easier to implement energy saving measures in new buildings, but it always depends on the individual situation and the local conditions," explains Martin Meier. B. Braun's long-term goal is to make dialysis as green as possible everywhere. We have the necessary concepts, technologies and ideas." And it's also clear that green dialysis is a process that will continue. Facility Manager Miloš Kobza is already thinking about further implementing sophisticated green technologies in other existing centers. He says, "Teplice is green, but the next location will be even greener."