Intuitive interface
The operation of Space®plus is highly intuitive and user-friendly. It can be flexibly adapted to your specific clinical workflows to help to reduce medication errors.Both the Infusomat® and the Perfusor® have the same design, interface, and menu structure. This means less training for healthcare professionals with the objective to reduce risk of incorrect handling.
Learn more about usability
Syringe piston break
With its unique syringe piston brake, the pump prevents freeflow and handling mistakes when changing syringes. The innovative drive technology provides highly accurate startup delivery and pump performance for greater safety and convenience when changing syringes.
About the piston break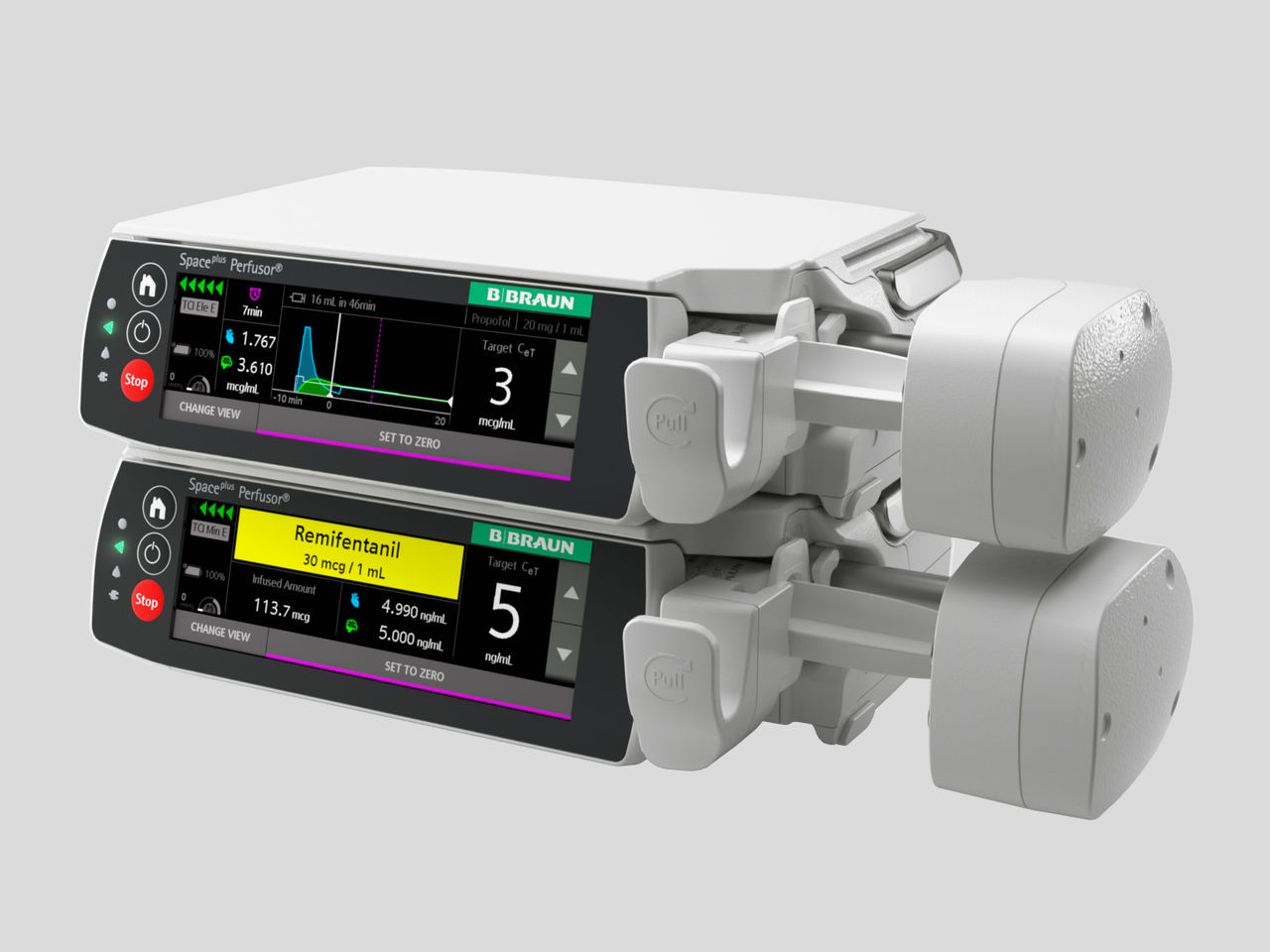 IP44 moisture protection
B. Braun's pump is first in class with IP44 moisture protection against splashing water from any direction. This high standard can reduce lifetime costs and simplifies disinfection and cleaning.
With Original Perfusor® syringes, B. Braun offers three-part disposable
syringes with very good sliding performance, complementing the highly
accurate delivery characteristics of the Spaceplus Perfusor®.

Original Perfusor® lines provide the option of color-coding
to more quickly identify highly potent drugs.
Explore therapies and disposables