Friday evening in Accra. Petty Tanghanwaye is just getting back from Benin. The managing director of the B. Braun office in the capital of Ghana has just spent the last six hours driving. He sits down on a wicker chair in "Bôndai", a restaurant in the heart of Ghana that draws the city's burgeoning middle class. In Benin, he met with potential customers and tried to convince them that B. Braun products are the best choice for patients. 
Mr. Tanghangwaye, you've just come from a business trip to Benin. How was it? 
It went well. More and more customers know our products and their advantages. I'm very optimistic about the coming year. 
Four years ago, B. Braun asked if you wanted to expand B. Braun's business in West Africa starting with an office here in Accra. What did you think when you got the offer? 
 
For starters, I was ecstatic. But this has been planned for a while now. To put it another way, I started working with other B. Braun colleagues on a concept for expanding the business in the West African market back in 2015. Back then, I had only been in Melsungen for a year with the "Afrika Kommt!" program.
... A program bringing future African leaders together with German businesses that is supported by B. Braun as a partner. What had you heard about the program? 
 
I worked in the telecommunications industry in Togo back then, after getting my master's in Paris. After five years, I wanted to do something else, wanted to continue to grow. I was looking for a change. Then I read about the "Afrika Kommt!" program—and it sounded exciting. As a participant, you would learn a lot about German businesses, the economy, and the culture. You also had the chance to work at a German company for a year. It was exactly what I was looking for.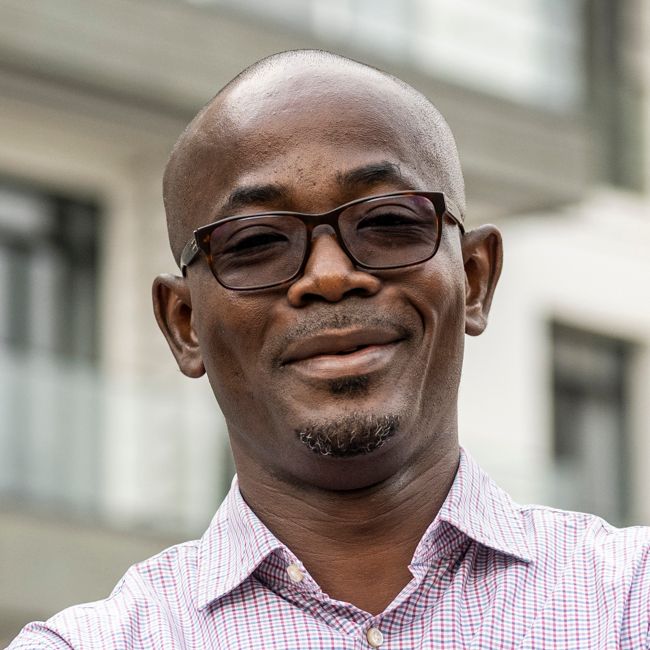 "We would like to use B. Braun products to reduce infant mortality on the African continent. This is an issue that is very near and dear to my heart."
You were then invited to a two-day admission test in Nairobi. How did the application process go?
 
The tests weren't too hard for me: Most of them were about solving hypothetical management problems. We also were interviewed. "How do you deal with culture shock?" was one of the questions. I responded that I was already familiar with Europe. 
You lived in France for three years as a child while your mother studied social work in Bordeaux.
 
Exactly. I don't have many memories of that time, I was still very young. But I liked Europe. I'm still very good friends with a boy I knew back then. 
You said you worked on a concept for Ghana and the West African market in Melsungen as an "Afrika Kommt!" fellow in 2015.
 
That's right. Our idea was the same then as it is now: growing our business in the region. And we're well on our way. We opened the office in 2019, it was just me then. Today, I have four colleagues in Accra and three more in other West African countries. Our next steps are clear: we want to become even better known in West Africa.
In 2021
0 %
In 2021, Ghana's gross domestic product (GDP) grew around 5.4 percent compared to the previous year.
0 %
For 2022, Ghana's GDP is projected to grow to about 3.6 percent.
0 %
A forecast for economic growth in Ghana, assumes a steadily increasing GDP, rising to 6.7 percent in 2027.
The next morning, Tanghanwaye met us at his office in Accra. He moved into the building nearly two years ago—a high-rise with floor-to-ceiling windows housing other African and European firms. On the ground floor, you can find coffee shops where workers take their lunch or grab a latte during breaks. Tanghanwaye looks out over the business district in Accra: rows of skyscrapers and construction sites. Here, you can feel how swiftly the West African metropolis is turning into an economic hub for the region. 
What challenges are you facing? 
 
The biggest challenge is that the African market is very price-sensitive. We need to work hard to convince hospitals to buy our products. There are a few competitors on the market that are more affordable, but the quality of their products is noticeably poorer. Since many hospitals have been buying these products for years, they have become accustomed to these prices. Ultimately, we need to sell buyers on the quality of B. Braun's products.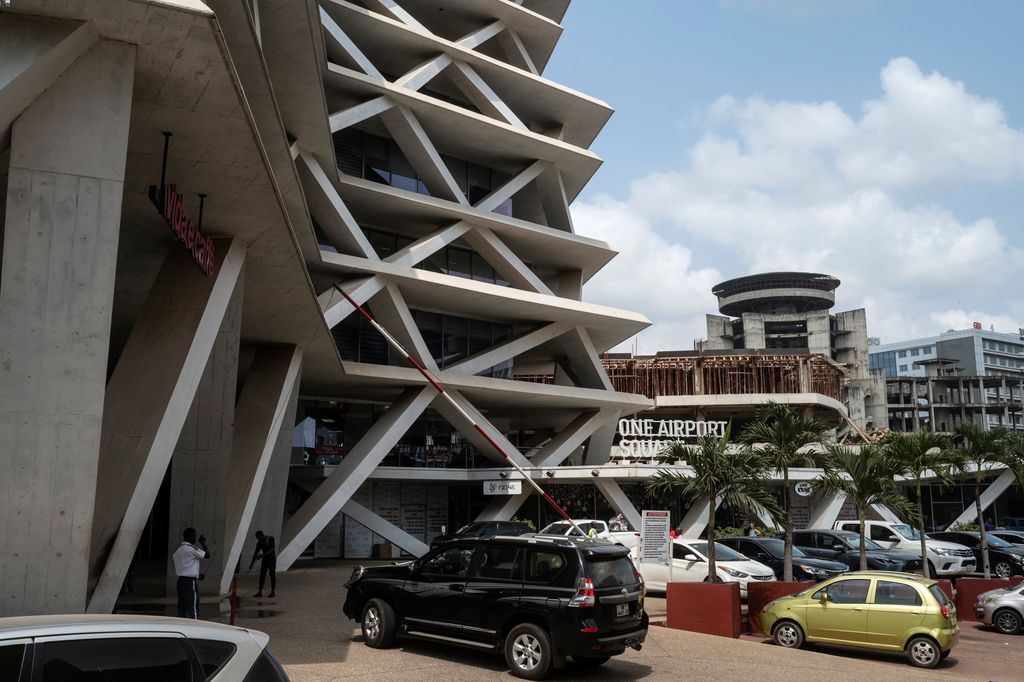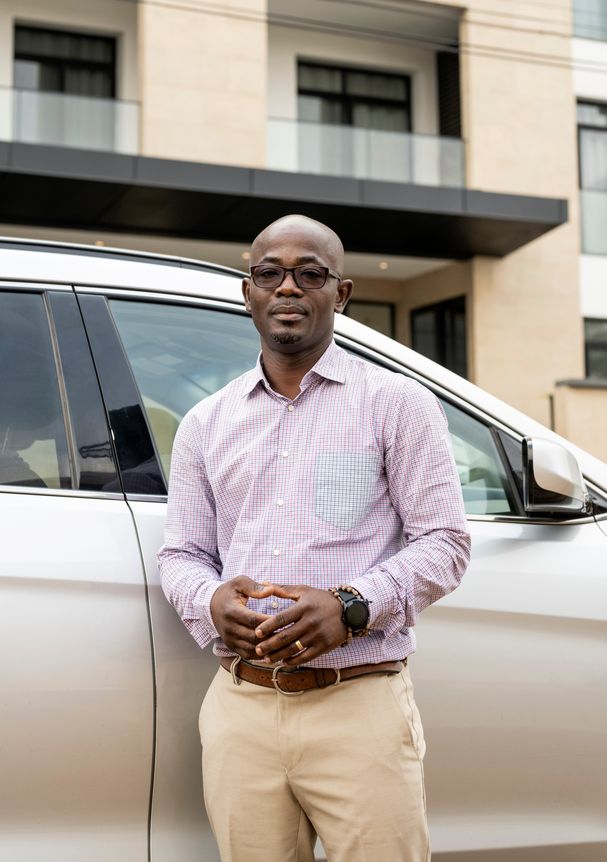 How do you convince hospital administrators in West Africa to go with B. Braun products? 
 
You know, I tried for a year and a half to sell our infusion pumps in Benin—without much success. Then, one time I left the doctors with one of our pumps so they could test it out. I wanted them to get a feel for our products. After a few weeks, I checked back with them—and they were thrilled. They saw how good our products are compared to those they had been buying for years. In the end, it often pays off to choose a more expensive product because, for example, the pumps work more effectively. But this is something the doctors only notice after they actually try out our pumps. All of that takes time, of course, but as I said: I'm optimistic for the coming year. 
When you think of the future...
 
...then I wish for us to help improve health care on the African continent. We're just starting a new project that originated with our CEO Anna Maria Braun: we would like to use B. Braun products to reduce infant mortality on the African continent. This is an issue that is very near and dear to my heart. 

Get in touch with our B. Braun West Africa team
Your request could not be submitted. Please try again.
warning
AFRIKA KOMMT!
("Africa is coming!") is an initiative with charisma of German economy with young leaders from Africa. The program brings together the most visionary young leaders from Africa with leading German companies. The companies benefit from the Fellows' expertise, knowledge, local networks and unique African perspective. The Fellows gain deep insight into the German corporate world and learn a lot about entrepreneurship in Germany, German society and culture. Strengthened by the international experience, in-depth expertise and German language skills, the Fellows become 'change agents' in the interest of all sides: as co-creators of German economic relations with Africa as well as of economic and social growth in their home countries.
Related topic
Discover other related stories