Production and sales in East Africa
Made in Kenya
In 2017, B. Braun took over a factory in Nairobi, Kenya – opening its second production site on the African continent. Eye drops are one of the most successful products produced there.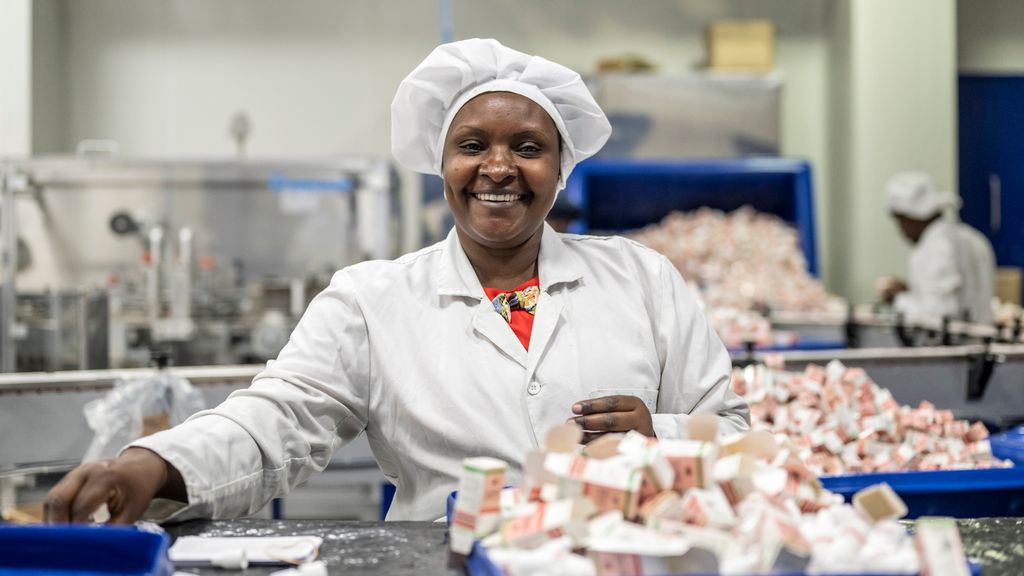 The problem   
To understand why eye drops are one of B. Braun's most successful products in Africa, just walk the dusty streets of Kibera, Nairobi's largest township. In a place like this, where 500,000 to 700,000 people live close together and the roads are unpaved, take a look into people's eyes. They are often red, sometimes inflamed, irritated by dust and sun. There are no exact figures on how many people in Kenya and on the continent suffer from "red eye disease", as the syndrome is known locally. But the fact is, in many African countries, dust and sand are constantly swirling in the air.

"We are seeing a high number of bacterial and non-bacterial eye infections or classic conjunctivitis here," according to Torsten Dönhoff. Two reasons, he said, are environmental conditions and poor hygiene. Torsten Dönhoff is the Managing Director of the Nairobi branch and responsible for East Africa, where B. Braun produces both eye drops and infusion solutions. The demand for these products in East Africa is high. And there are also few regional production facilities for infusion solutions, an essential component of basic medical care. 

Anyone who walks the dusty streets of Kibera, Nairobi's largest township, understands the high demand for eye drops in East Africa.​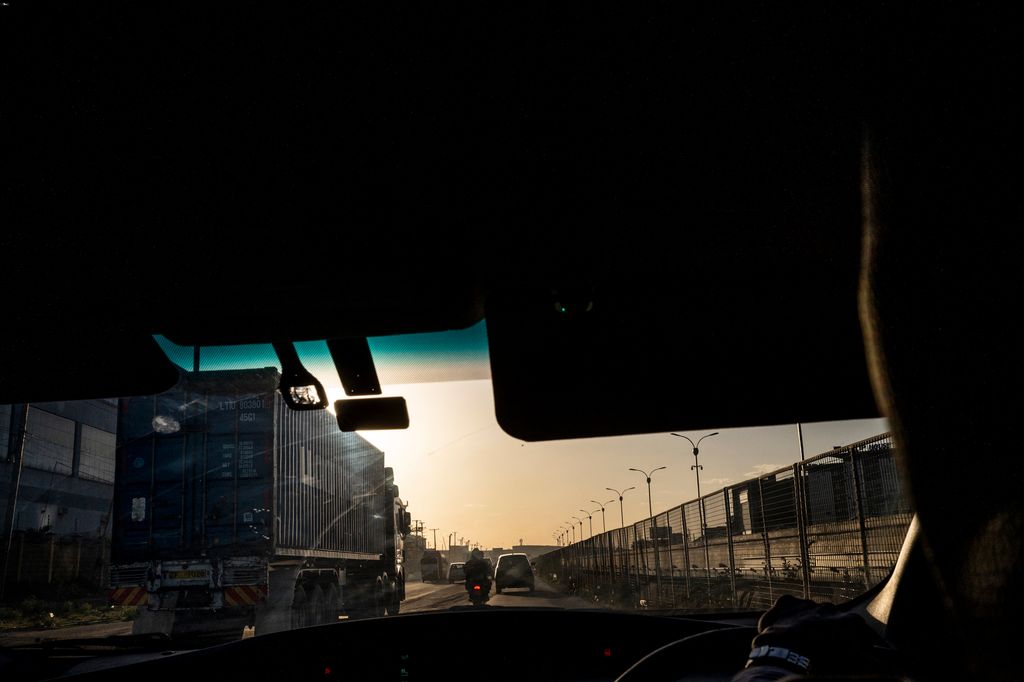 The solution  
How can all these people with red, itchy, and painful eyes be helped? The solution is not very difficult: an ampule of eye drops, enriched, depending on the variety, with active ingredients such as antibiotics or steroids—manufactured in a factory in Nairobi. In 2014, B. Braun established its own office in the Kenyan capital. At that time, the location was just a marketing office; distributors bought B. Braun products and resold them. In 2017, B. Braun purchased a factory near the airport, not far from the office. By fiscal year 2021, the production facility had been renovated to produce eye drops and infusion solutions according to B. Braun standards.  

Torsten Dönhoff knows how business in Africa works—or sometimes does not: "The most important thing is that the buyers have confidence in us, that we deliver even in difficult situations." B. Braun has proven that time and time again. During the corona pandemic, for example, production in Nairobi quickly produced injection solutions for the vaccination campaign in Rwanda. The trust they built at that time led to major orders for infusion solutions, which today are making a significant contribution to the utilization of production capacities. "That's how business relationships grow," Dönhoff says. "We never leave our customers hanging." Flexibility and reliability: two criteria that make it possible for B. Braun to gain market access in a highly competitive market.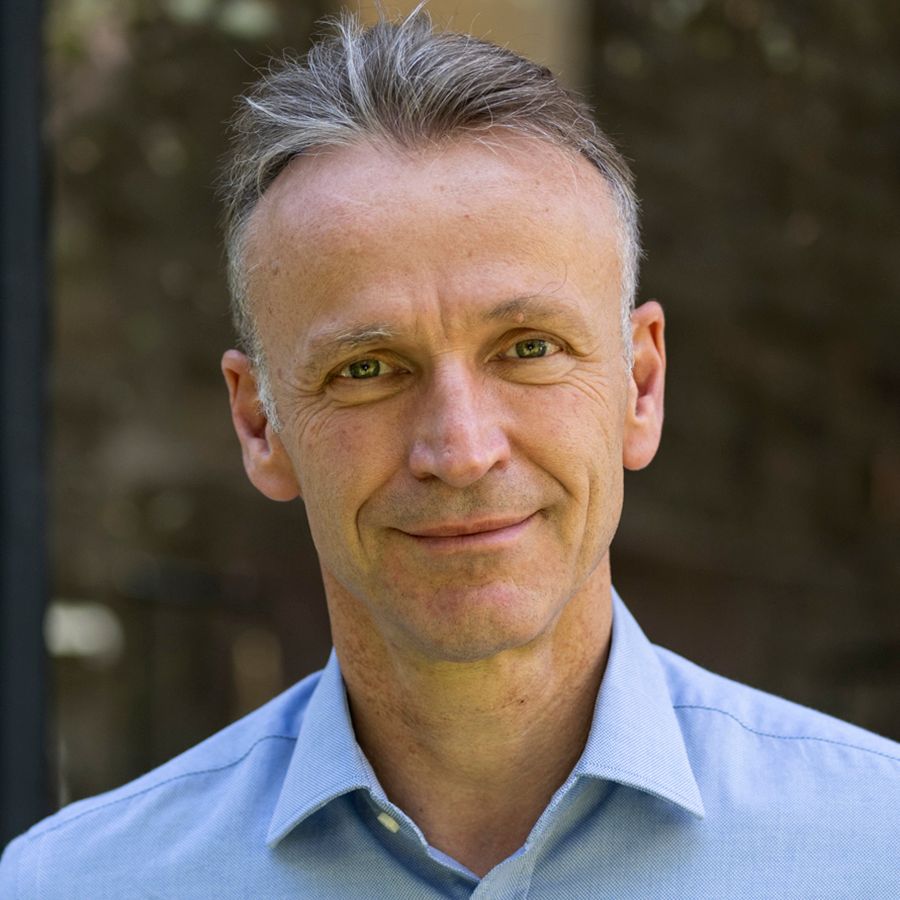 "The most important thing is that the buyers have confidence in us, that we deliver even in difficult situations."
The implementation 
If you want to know where and how the eye drops and infusion solution are manufactured, you have to go down Mombasa Road towards the airport in Nairobi. "We're working on speeding up the processes," Dönhoff says as he tours the production facilities. The first step in the factory is to purify the water in five stations with massive tanks holding several thousand liters, so that it can be used for infusion solutions or eye drops. First, the water is filtered, then a process called reverse osmosis removes minute particles and microbes, and then the water is distilled in a third step. The purified water is the basis for the eye drops and then the various active ingredients are added to it—for example, antibiotics.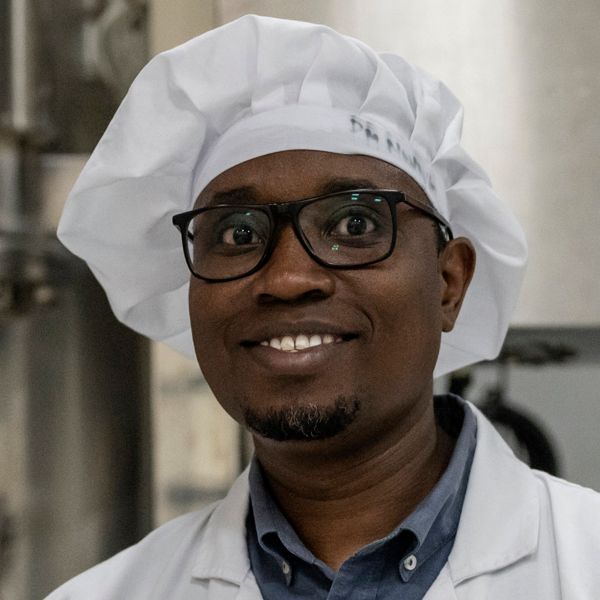 "We control the quality of eye drops in seven laboratories in the factory. This control is very important to screen out defective products."
0
Employee works for B. Braun in Kenya.
0
pharmacies are supplied throughout the country .
During production, plastic granulate is heated for less than twelve seconds, formed into the shape of a bottle, and filled with the eye drop solution. As soon as the plastic bottle has cooled down, each individual bottle is visually inspected by the employees. There are seven laboratories in this factory alone, they are used to monitor the quality of the eye drops, among other things. "This inspection is very important, to screen out products that are out of specification. For example, where not enough liquid has been filled in the container," says Samuel Nganga Mwaniki, the Factory Manager.  
B. Braun produces 300,000 packs of eye drops here every month. Dönhoff aims to double production within a year, to produce eight million packs a year and drive sales of the eye drops in Kenya, as well as in neighboring countries. They are also working on a new package design: the customer should immediately recognize that the eye drops are a B. Braun product. 







The added value 
After two years of production, the advantages that B. Braun has as a local manufacturer of pharmaceutical products in the East African market are becoming apparent. The company is succeeding in differentiating itself from Asian suppliers who supply the East African market with huge quantities of simple products and find their market access through importers "whose business principles could not be more profoundly different from ours," as Torsten Dönhoff describes it. After two years in active sales, he said, it had also become clear how B. Braun can hold its own in this environment. The products manufactured in Nairobi have an excellent reputation and the sales department is perceived as being competent and reliable. In addition, since 2021, as a result of the global rise in freight and raw material prices, supplies from Asia have also been declining, which offers a great opportunity for local production.  

0 of 26
product approvals for eye and ear drops have been received by B. Braun in Kenya.
0
packs of eye drops produced by B. Braun every month.
0 Mio.
eye drops were sold in 2022.
"Kenyans are proud when they buy a product made in their country."
When asked about the benefits, Dönhoff explains that the standing with customers, he puts it, is completely different with a product "Made in Kenya". Ultimately, he said, the company's own production would enable it to export the high standards of B. Braun products and, of course, the working conditions in the factories to other African countries. And make a contribution to improving medical care while training employees in the factories. "When deciding to produce on your own, what you need, more than anything else, is courage," says Dönhoff.  
Kenya is a very good location for B. Braun: the economic conditions are stable, and there is a growing middle class. The education level is high, so B. Braun can attract new employees. One time, Dönhoff recounts, B. Braun was looking for nine new factory workers. They posted a notice on the gate. In the end, more than 1,500 applicants came to work at B. Braun's factory to make eye drops and infusion solutions. Indeed, jobs in Kenya are also created through the company's own production. 
B. Braun Kenya celebrated a milestone. The 10 millionth bottle of Infusion Solutions was produced! Encouraged by this success story the company has decided to continue the investments in Kenya.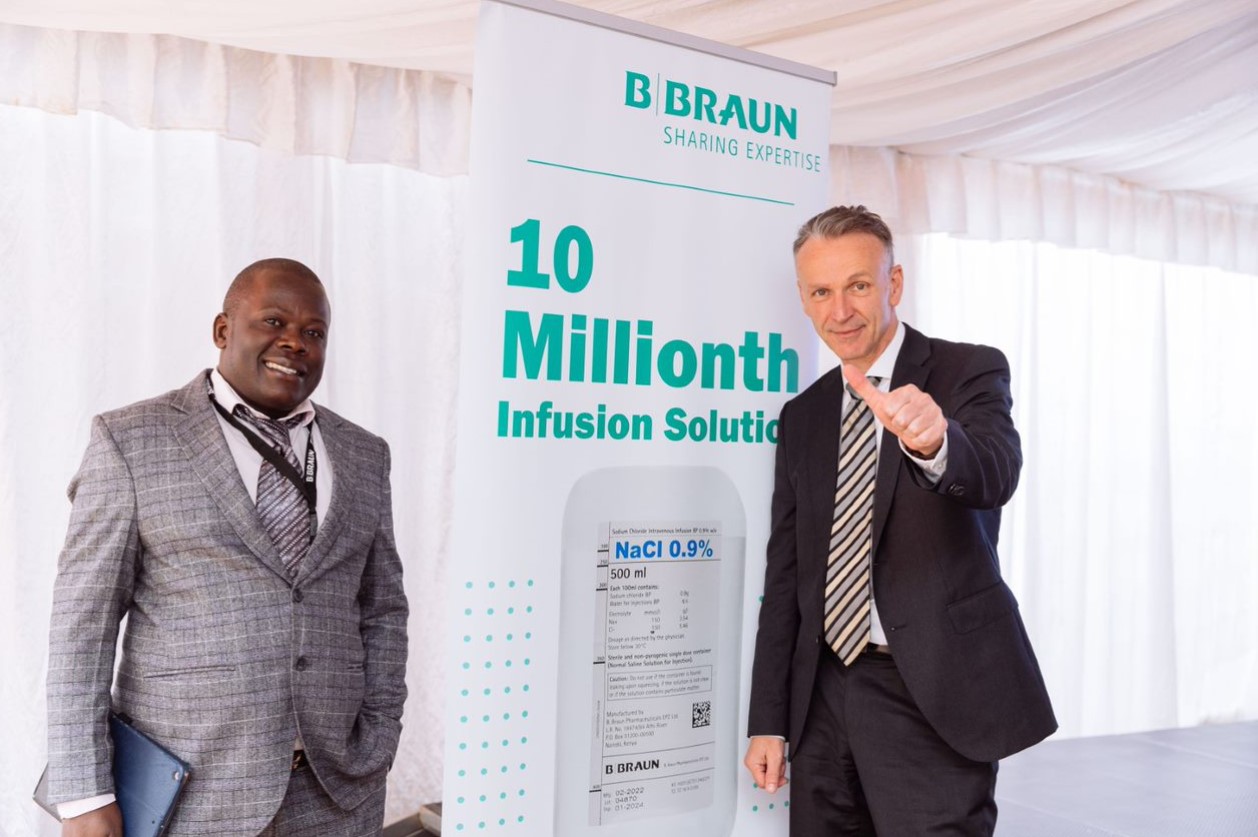 Get in touch with our B. Braun Kenya team
Your request could not be submitted. Please try again.
warning
Related topic
Discover other related stories